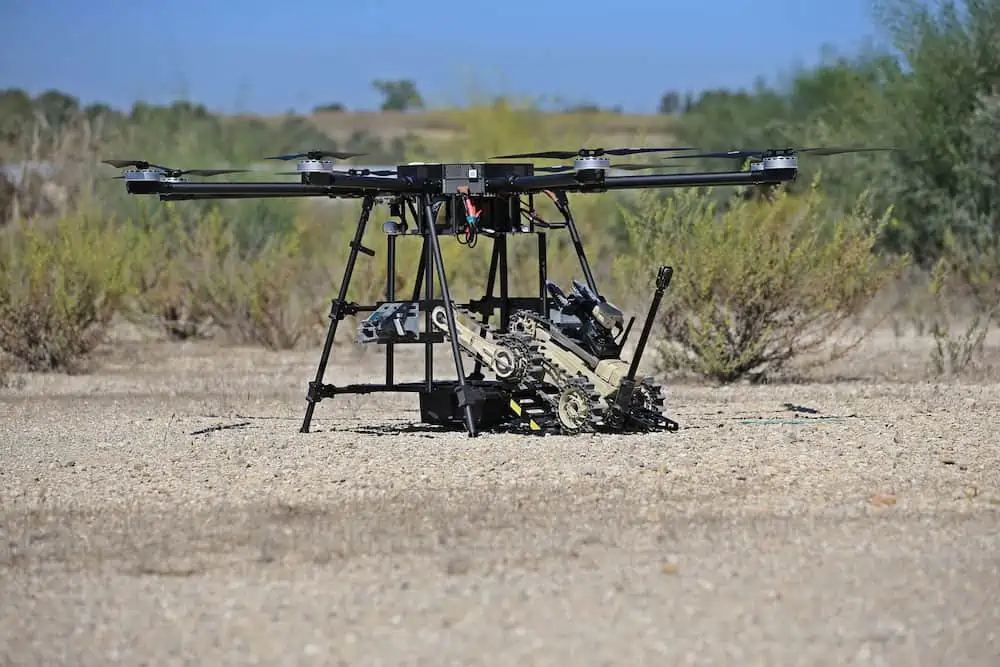 Heven Drones has partnered with Roboteam to launch a full turnkey robotic solution with land and air integration at ISDEF 2022, International Defense & HLS Exhibition.
From complete heavy lift-drones to flight controllers and operating systems, Heven develops the hardware and software that is enabling the next generation of autonomous and actionable drone platforms.
The Heven Drones H100 Robo coupled with Roboteam's Micro Tactical Ground Robot (MTGR) has resulted in the first ever flying robot, which maximizes time-to-lift capabilities of ground robots and flying robots. The companies started working together for a mutual customer in the defense and homeland security industry, but are now exploring additional use cases for land and air robots to maximize efficiency in other applications.
"At Heven Drones we set out to develop and bring to market unique drones which aren't just flying cameras but flying robots that can complete a variety of tasks," said Bentzion Levinson, Heven Drone CEO. "Our collaboration with Roboteam brings our vision one step closer with land and aerial robots working together to create a fully operational product that can complete tasks from the ground and the air."
"This collaboration allows for one unmanned aerial and ground complete system for delivering a significant payload to the battlefield with Explosive Ordnance Disposal (EOD) capabilities," said Matan Shirvi, Roboteam COO. "You can fly when you want to fly, drive when you want to drive, with one controller, one software and one radio – a single interface for maximizing the operational range in the most difficult environments and complex terrains."