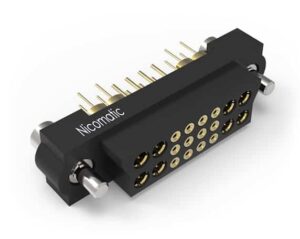 Nicomatic USA has confirmed that it has been awarded the AS9100:2016 quality management system certification, with the scope of registration listed as the design, development and manufacture of connectors, flexible flat cable and metal dome switches for harsh environment applications. The company's products are widely used throughout the drone and unmanned systems industries.
Nicomatic's implementation of its AS9100 quality management system reflects its commitment to the quality and continuous improvement expectations of its customers.
The company has also implemented a strategic plan to achieve double-digit growth in revenue, job creation, and community contribution at its Horsham, PA facility by 2025, aiming to add approximately 20 jobs to its factory. The implementation of this stringent aerospace quality management system is one step of many in Nicomatic USA's mission to exceed customer expectations.
Nicomatic USA's quality certification can be viewed here.