HD Air Studio, a leading developer and manufacturer of custom drone gimbal stabilizers, has partnered with Unmanned Systems Technology ("UST") to demonstrate their expertise in this field. The 'Silver' profile highlights how the company's solutions can be used to meet the unique requirements of aerial cinematography, inspections, and other commercial and industrial applications.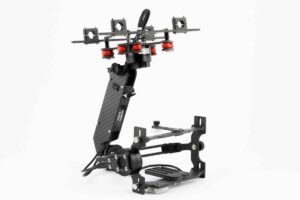 The Infinity MR-S2 is a robust, lightweight gimbal camera mount with an impressive weight-to-carry ratio. The unit weighs just 600g and can carry cameras weighing up to 800g.
Designed with reinforced materials, encoders on all axes, and high-torque motors the gimbal provides precise camera stabilization.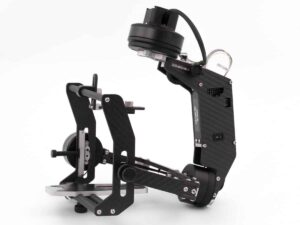 The Infinity MR-Pro is a lightweight UAV gimbal camera stabilizer with powerful motors that is ideal for carrying a wide range of DSLR cameras.
Featuring unlimited 360-degree pan rotation, the DSLR drone gimbal can be attached to either the top or underside of the drone.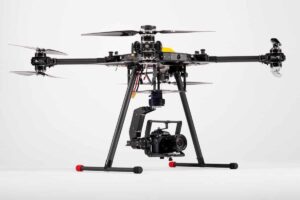 The Sonda X8 is a versatile octocopter UAS with coaxial rotors and a convenient folding design.
With the ability to carry a variety of different cameras and other payloads, the multirotor UAV is ideal for a range of missions, including BVLOS flights.
HD Air Studio also creates perfectly matched UAV gimbal camera solutions for unique applications and mission requirements. With extensive experience in developing for the broadcast, energy & utilities, mining, logistics, and surveying industries, the company can provide you with a bespoke solution when nothing else on the market suits your needs.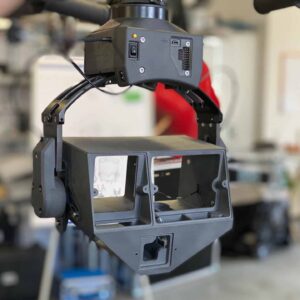 The company can design custom gimbals that house two or three different sensor types, such as thermal cameras, LiDAR scanners, FPV cameras, lasers, or radars, allowing users to capture more data in a single flight.
All multi-sensor gimbals are designed to achieve an optimal lift-to-weight ratio, allowing you to enhance data collection efficiency which impacting flight time as little as possible. Gimbal enclosures can also be seamlessly fitted with IP65-rated protection against low-pressure water jets, condensation and spray.
To find out more about HD Air Studio and their gimbal stabilizers for UAVs, please visit their profile page: https://www.unmannedsystemstechnology.com/company/hd-air-studio/