Freefly Systems, a leading developer of innovative UAV (unmanned aerial vehicle) solutions for professional applications, has partnered with Unmanned Systems Technology ("UST") to demonstrate their expertise in this field. The 'Gold' profile highlights their portable multirotor drones that can field state-of-the-art cameras and sensors for a variety of challenging applications, including aerial cinematography and industrial inspection.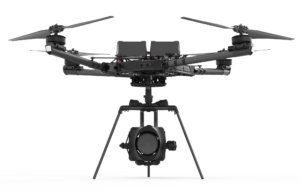 The Alta X is the sixth generation of Freefly's tough industrial inspection drone ecosystem. Designed and manufactured in the U.S.A., the all-electric drone delivers superior flight performance and can carry up to 35lbs of usable payload. With a unique portable design, the quadcopter can fold to half its normal size with the push of a button, making it single-person packable and easy-to-deploy.
The durable electric quadcopter features a proprietary ActiveBlade design, reducing vibrations to 1/5th of their normal level. This results in lower fatigue on components, longer motor bearing life, better flight performance, and smoother camera footage.
In addition to drone platforms, Freefly has developed a range of support services that are provided to maximise user success in the field.
Real-time technical and engineering support: a US-based team provides expert technical support, and can also advise on a range of issues from custom integration to adapting proprietary payloads
Training: Freefly can provide comprehensive training at their HQ or a location selected by the customer
Spare parts: Freefly keep all important parts in stock, with a 24/7 webstore that enables users to order directly
Predictive maintenance & real-time monitoring: the optional industrial package provides Freefly support and Auterion's predictive maintenance suite, monitoring your drone live and alerting you to any potential issues before they become real problems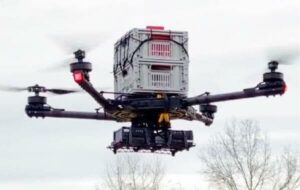 The Alta X is suitable for a wide range of applications, including:
Aerial Cinematography
Drone Delivery
Aerial LiDAR Scanning
Industrial Inspection & Monitoring
To find out more about Freefly Systems and their electric drones for cinematography and inspection, please visit their profile page: https://www.unmannedsystemstechnology.com/company/freefly-systems/