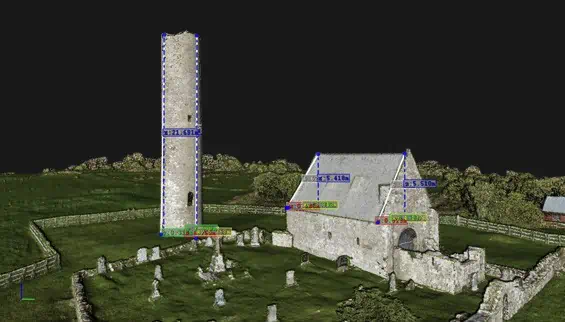 YellowScan has released a case study highlighting how its Surveyor Ultra UAV (unmanned aerial vehicle) LiDAR solution has been used to survey a historic monastery on an island in Lough Derg, Ireland. The data gathered is being used as part of an archaeological assessment of the monastery.
Read the full case study on YellowScan's website
Gaining access to the island can be challenging, and drone-based remote sensing allowed the aerial survey to be completed safely from the mainland. Projects such as these are often undertaken with photogrammetry alone, but a Digital Terrain Model (DTM) was required to penetrate the vegetation and help identify any archaeological features under the canopy, so LiDAR scanning was required.
The case study covers:
The parameters required for the survey mission
The drone and payloads used
The resulting pointclouds gathered by the survey
The benefits of the Surveyor Ultra platform for UAV surveying
To find out more about how the Surveyor Ultra enables rapid and high-quality data acquisition in challenging environments, read the full case study on YellowScan's website.