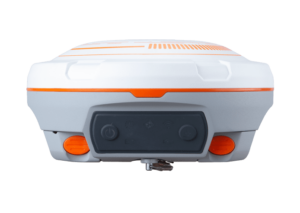 ComNav Technology has released the new N3 IMU GNSS receiver. The N3 boasts an upgrade to the platform, UHF modem and IMU algorithm, delivering a new, high-efficiency experience to users.
With strong tracking capability, low power consumption and advanced Quantum algorithm, the fully upgraded K8-platform delivers improved performance, whilst using less energy than previous receviers. With 965 channels, the N3 is capable of tracking more than 50 satellites of GPS, BDS-2, BDS-3, GLONASS, Galileo, QZSS and SBAS, whilst the low power consumption enables over 24 hours uninterrupted operation.
As a GNSS+INS integrated receiver, the N3 also utilizes an INS algorithm capable of providing 2cm accuracy with 60° tilt. Enhanced UHF enables the N3 receiver to achieve up to 15km operational range whilst using only 2W power.
The N3 is a low-power, full-constellation GNSS receiver, with built-in IMU providing:
powerful signal tracking
enhanced UHF for 15km working range
improved IMU
25hr long-lasting batteries
WiFi, 4G & Bluetooth transmission