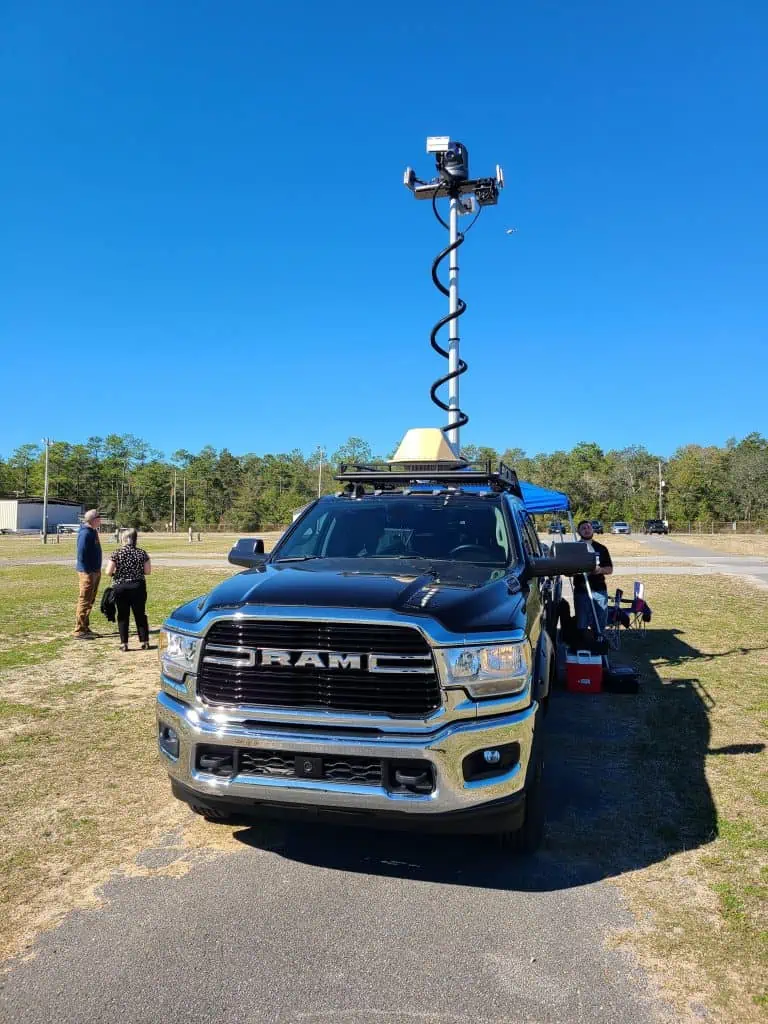 Trakka Systems has announced a successful demonstration of the Trakka Interceptor Package Solution (TIPS-C) at Eglin Air Force Base.
The TIPS-C, mounted on a mobile platform, provides a flexible, early detection, identification, and neutralizing counter UAS solution for the rapidly evolving UAS threat.
Trakka's partnered vendor DroneShield provided DroneSentry-C2TM software, which is designed to produce a common operating picture for drone detection and tracking within the local airspace.
DroneSentry-C2TM ingested the data from including frequency TrakkaCam TC-300 to provide an intuitive visualization of the airspace and potential drone threats.
The breakthrough capabilities of the TIPS-C provide an expert suite of low risk, seamlessly integrated UAS detection and mapping solutions that are flexible, aware, reliable, and economical.
The TIPS-C is designed to better serve the C4ISR, inspection, UAS and C-UAS marketplaces.
For the demonstration, an executive team from Trakka Systems and DroneShield met with multiple key decision makers and members from Hanscom and Eglin AFB at the Northwest Florida Fairgrounds to demonstrate the unmatched capabilities of the TIPS-C total package solution.
The demonstration was, overall, an excellent success. Additional feedback from the company's partners and customers set the TIPS-C above any product they've seen:
"The proposed TIPS-C total solution package for the UAS threat is currently unmatched."
"No OEM has been able to successfully demonstrate an integrated system that detects UAS, slews optical sensor onto target and tracks, then classifies the UAS."
"Setup time from covert to up and detecting was less than 10 minutes. For a mobile, multi-sensor system that's unprecedented."
"Integrated capability allows operators to detect and protect while on the move and at the halt in a low-SWaP form factor."
"The autonomous nature of not only multi- sensor detection, but fusion and continuous tracking of the UAV with little to no cognitive burden on the analyst or operator."