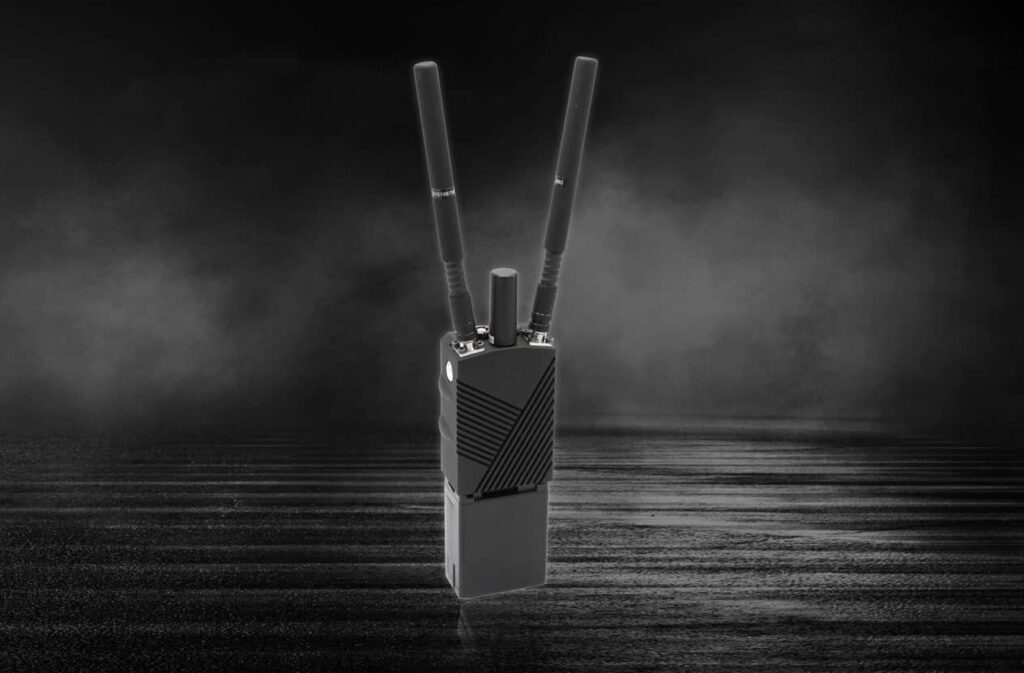 Horizon31 has introduced the MobileMesh Radio, a portable, ruggedized secure IP radio designed for mobile ad hoc networking (MANET) applications and UAV/UGV (unmanned aerial vehicle/unmanned ground vehicle) ground control stations.
Based around an embedded Doodle Labs Smart Radio module, the MobileMesh radio is compatible with standalone Doodle Labs radios as well as Horizon31's forthcoming PixC4 module. It can achieve link ranges of up to 20km depending on the antenna configuration, with throughputs of up to 100 Mbps, and is available in a wide range of licensed and unlicensed bands.
The MobileMesh Radio is enclosed in a mil-spec matte black anodized aluminium case with waterproof and ruggedized connectors. The unit is powered by a twist-lock lithium-ion battery that can provide run times of over 20 hours depending on the transmit duty cycle.
The unit also includes an RTK GPS module that can run in both base and rover modes and can be accessed via USB-A or USB-C. Scripts to interface with the GPS can be executed directly on the radio's embedded Linux system. The radio contains an internal USB hub and Ethernet switch, simplifying connections to end user devices such as phones, tablets and computers using USB-A, USB-C or RJ45.
Find suppliers & manufacturers of Radio Technology for Unmanned Systems >>