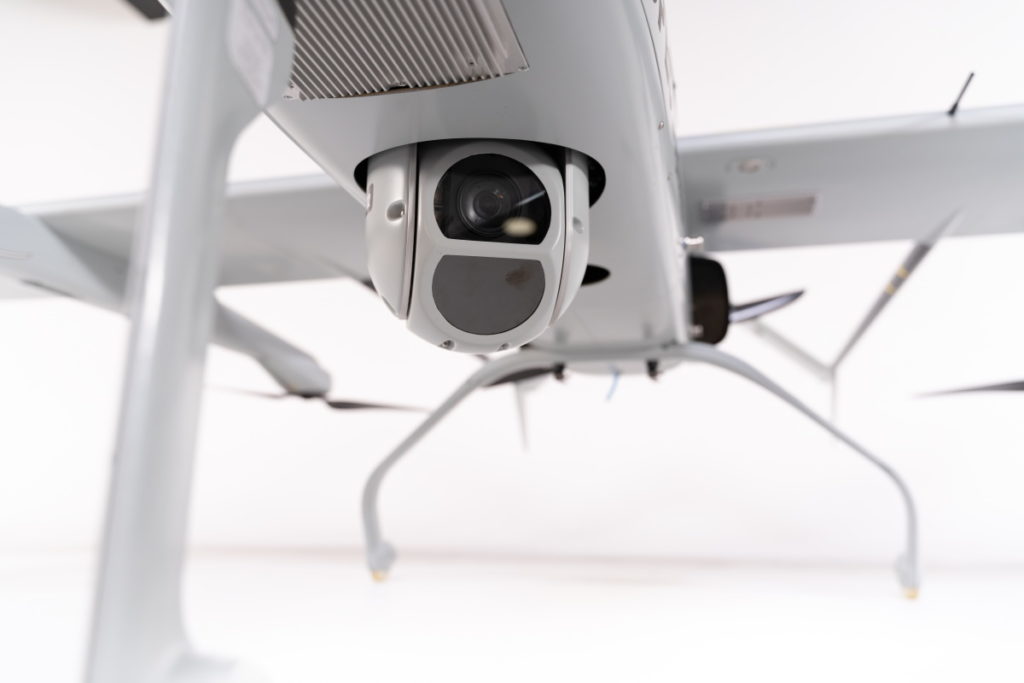 UKRspecsystems' UAS Components division has released a new Full HD EO/IR gyro-stabilized gimbal system designed for fixed-wing UAVs (unmanned aerial vehicles). The dual-sensor USG-212 operates both during the day and at night and is equipped with a real-time video processing unit that enables users to keep track of targets while recording digitally stabilized video with up to 30x optical zoom.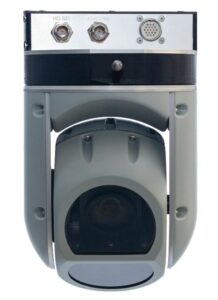 The rugged unit has been environmentally sealed to prevent damage by rain, snow and other factors, and comes with an anti-vibration damping unit that allows the system to be adapted to various aerial platforms. It is provided in a rugged carry case for easy and secure transportation.
Weighing just 2200g and measuring 266 mm by 160 mm, the compact USG-212 is ideal for SWaP (size, weight and power)-constrained drones.
The gimbal is supplied with intuitive ground control software that allows the user to easily control the gimbal from anywhere within range, receiving real-time video. The drone's flight path can be plotted on a map, and augmented reality features can be used to add objects and effects onto the map.
Technical specifications of the USG-212 camera gimbal include:
Weight: 2.2 kgs
Power consumption: 36V, 4A
Rotation: Yaw (360 degrees), Pitch (+30 degrees to -90 degrees)
Command system: Compatible with UAS Components' Pelco-D proprietary protocol and MAVLink (RS-19)
ITAR Free: can be exported to any country