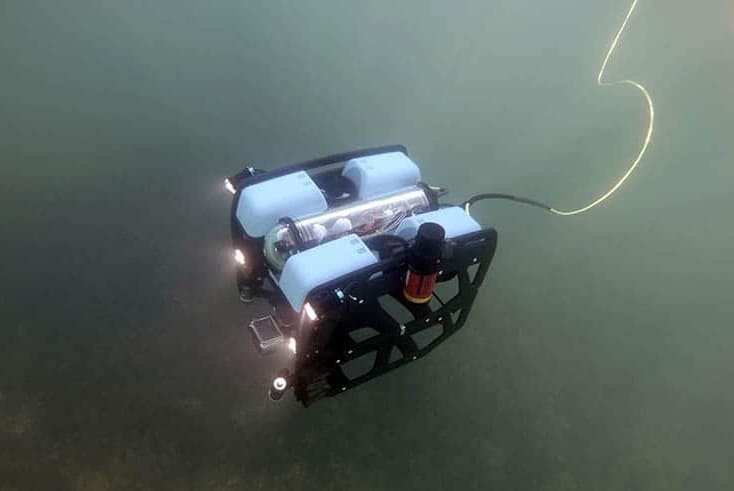 Sonardyne has released a case study highlighting the use of the company's Micro-Ranger 2 shallow-water USBL (ultra-short baseline) acoustic positioning system by aquatic scientific services provider Fathom Pacific.
Read the full case study on Sonardyne's website here
The Micro-Ranger 2 USBL was used to track a Blue Robotics BlueROV2 remotely operated vehicle (ROV), which Fathom Pacific deployed to provide models and maps of Port Phillip Bay, in southern Victoria, Australia, as well as to monitor the bay's marine life.
Fathom Pacific's data needed to be quantitative and accurately geo-referenced, as well as gathered in a cost-efficient manner. The Micro-Ranger 2 USBL system tracked Sonardyne's Nano transponders, which were fitted to the ROV as well as to human divers, and provided highly accurate location data for the HD imagery capture by the ROV's camera.
The system accurately and consistently tracked the ROV in the bay's shallow waters, even when it performed transects at distances of 50-100 m away from the transceiver. By correlating imagery data with real-world coordinates, Fathom Pacific was able to provide ground-truth data for its ecosystem models, improving their accuracy and usefulness.
To find out more about USBL tracking and positioning for ROVs, read the full case study on Sonardyne's website.