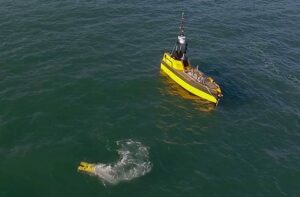 Sonardyne, a developer of tracking, communication, and positioning technologies for unmanned maritime systems, has released an article detailing the use of unmanned surface vessels (USVs) to support remote and over-the-horizon operations for unmanned/autonomous underwater vehicles (UUVs/AUVs) and remotely operated vehicles (ROVs).
Read the full article on Sonardyne's website
The article explains:
Why support vessels are often necessary for UUVs and ROVs
How USVs can be used as support vessels in applications such as oil & gas operations and mine countermeasures
The use of subsea acoustic positioning to facilitate the interoperation of surface and subsurface autonomous systems
Remote control interfacing that removes the need for human operators in USV-UUV tracking and communication
Sonardyne provides a number of tracking, navigation and communications solutions that can enable remote operation of a ROV or UUV from a USV. To find out more, read the full article on Sonardyne's website.