CIRCOR Aerospace & Defense, a leading developer of specialty fluid and motion control solutions for demanding aerospace and defense applications, has partnered with Unmanned Systems Technology ("UST") to demonstrate their expertise in this field. The 'Silver' profile highlights how their products are suited to fixed-wing and rotary unmanned aerial vehicles (UAVs) and other robotic platforms in a wide range of commercial and military markets.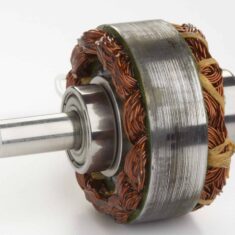 CIRCOR's industrial-grade fractional HP motors are designed to provide reliable and efficient performance for a wide variety of commercial and industrial drone and robotics applications.
Special modifications can be made to the standard design, altering aspects such as RFI/EMI filters, pinions, mounting flanges and brakes to suit precise requirements. Custom speeds and voltage ranges are available upon request.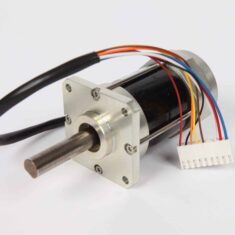 CIRCOR military-grade fractional HP motors are designed to meet the needs of demanding military UAV and robotics applications, and feature excellent power-to-weight ratios as well as high reliability and efficiency. Many models have been engineered to meet relevant portions of the MIL-M-8608 and MIL-E-5272 standards, including environmental ruggedness and explosion-proofing.
These permanent magnet motors can be customised with flexible design options for flanges, pinions, filters, brakes and more. Custom speeds and voltage ranges are available upon request.
CIRCOR brushless fractional HP motors feature low noise, longer lifespan and improved efficiency. They are ideal for a wide range of commercial, industrial and military applications in both aerial drones and ground robotics platforms. Windings can be tailored to specific voltage, speed and torque requirements.
The TruLaunch series of high-pressure pneumatic launchers for UAVs feature unlimited launch capacity with multiple launches per charge. The lightweight, durable carbon fibre construction makes the launchers easy to transport and assemble.
With no electronics and no external power requirements, the TruLaunch systems can be deployed under a wide range of conditions, getting UAVs airborne quickly and efficiently. Launch velocities and other parameters can be easily fine-tuned to support particular UAS specifications.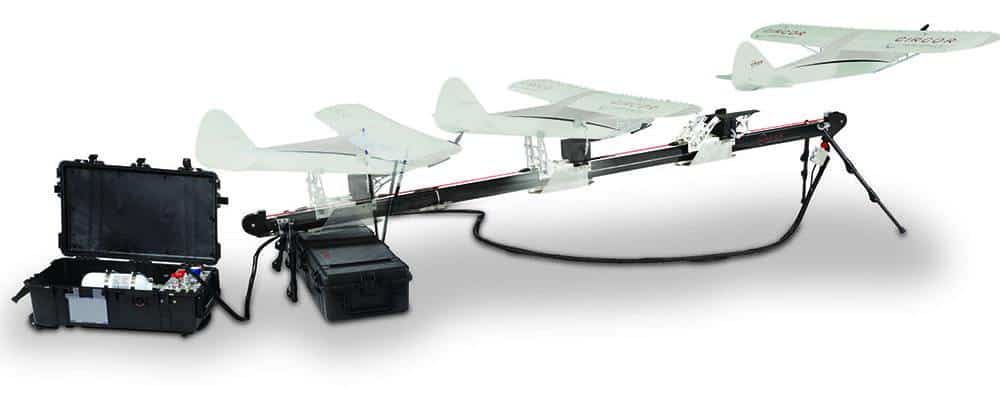 TruLaunch 1 and 2 are pneumatic rail launchers compatible with multiple UAS configurations, while TruLaunch T is a tube launcher that can accommodate multiple canisters or projectiles, and can be deployed on both fixed and mobile platforms.
To find out more about CIRCOR and their motion control and pneumatic launching solutions for unmanned systems, please visit their profile page:
https://www.unmannedsystemstechnology.com/company/circor-aerospace-defense/