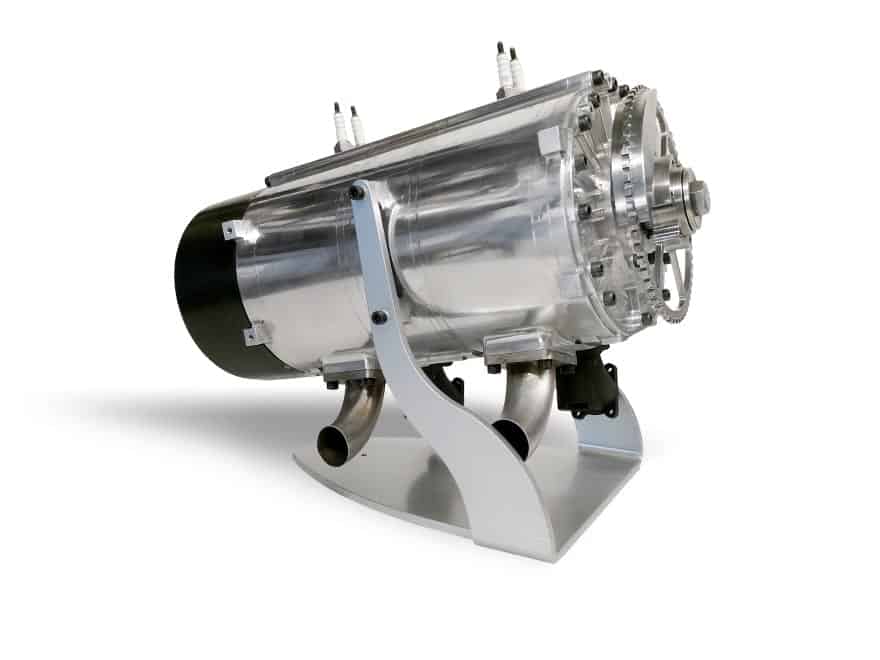 3W-International has announced that it will be unveiling a prototype of its new SP-480 SRE 2-disc hybrid Wankel engine at the Xponential 2018 trade show. The engine has been developed in conjunction with 3W-International's partner Sky Power.
Following the positive reaction to the company's previous Wankel engine, the 3W-180 SRE, which 3W-International introduced in 2017, the company decided to further expand this engine portfolio. "The customer resonance surprised us at that time. We've launched a large number of projects since then with our customers. These projects often revolve purely around the generation of electricity. That's why we're now introducing the SP-480 SRE, which can also be used as a hybrid drive," explained Karsten Schudt, managing director of 3W-International GmbH.
At 6000 rpm, the engine achieves 70 hp with a basic weight of 14 kg. As with the single-disc engine, the housing and the trochoid are water cooled. An active oil circuit cools the piston. "Both cooling systems are very effective. They don't need a pump, so they're virtually maintenance free," added Schudt. The engine can be driven with both gasoline and with heavy fuel.
The engine is being introduced as a prototype at Xponential 2018 in Denver. "As in 2017, we want to test the market with the presentation of the new engine. We know about the performance level and also the customers for which it makes sense. Now it's about supporting these assumptions through customer reactions. The customers have confidence in our 1-disc Wankel engine. The reactions show that. That's why we're assuming similar reactions for the SP-480 SRE hybrid," concluded Schudt.