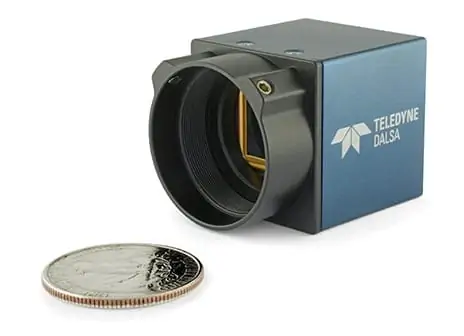 Teledyne DALSA will introduce its versatile and configurable Calibir DX series of LWIR cameras at the AUVSI XPONENTIAL show.
The Calibir DX series of uncooled LWIR cameras and camera cores features a compact design and low weight, and can be integrated in tight spaces for compact and low profile solutions. The shutterless calibration and operation allows them to run uninterrupted for long periods of time — a clear advantage in critical imaging situations. DX series cameras support a variety of interfaces, lenses, image processing features and hardware options that serve a wide range of uncooled LWIR thermal imaging applications, including unmanned aerial vehicle (UAV) systems for agriculture, construction, defense, mapping and surveying, and oil and gas.
The DX series architecture lends itself easily to customization of cameras and cores, with options including Wafer Level Packaged devices, smart embedded algorithms, and real-time fusion imaging.
Find suppliers of Cameras for Unmanned Systems >