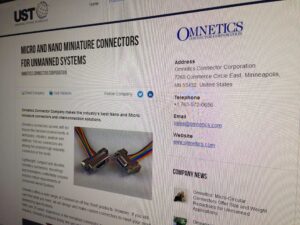 Omnetics Connector Corporation, a leading supplier of micro and nano miniature connectors for unmanned systems, has a new 'Gold' profile on Unmanned Systems Technology (UST). The profile details the company's connectors and interconnect solutions suited to unmanned systems and robotics applications, with a full range overview, product image galleries and contact information.
Omnetics news articles also now feature the company's logo, contact information and a lead capture form to allow readers to make contact easily following new product announcements and other company communications.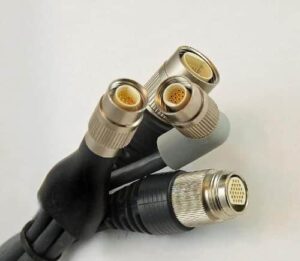 Omnetics' new profile features their Micro Circular Connectors; Micro Strip Connectors; Micro-D Connectors; Latching Micro-D Connectors; Nano Circular Connectors; Nano Strip Connectors; Bi-Lobe Connectors and Polarized Connectors. The profile is now featured within the Connectors & Interconnect Technologies, Cable Harnesses & Assemblies and Electronic Components categories.
To view the new profile just click the link below.
Omnetics Connector Corporation: Micro and Nano Miniature Connectors for Unmanned Systems