Omnetics Connector Corporation makes the industry's best Nano and Micro miniature connectors and interconnection solutions.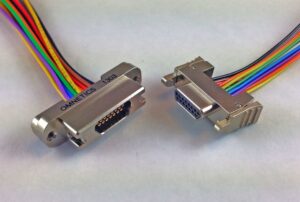 Omnetics connectors succeed in the harshest environments in aerospace, robotics, aviation and defense, and are amongst the smallest high-reliability connectors in the world. Our connectors, mountings and terminators comfortably surpass mission-critical requirements of Unmanned Aerial Systems (UAS), while remaining lightweight, compact, and durable.
We offer a wide range of Commercial Off The Shelf (COTS) products. However, if you can't find what you need, we will design and make custom connectors to meet the most demanding specifications. With over 25 years' experience in the miniature connector and interconnection systems industry, Omnetics' products are second to none.