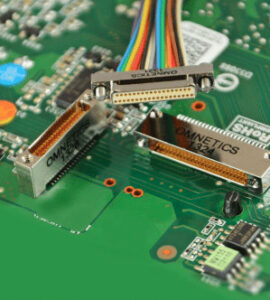 Omnetics Connector Corporation has released an article highlighting the use of advanced multispectral imaging techniques and camera systems for military, scientific and commercial applications.
The ability of devices to sense multiple frequencies of light across the electromagnetic spectrum can be utilized for a number of UAV (unmanned aerial vehicle)-based use cases, including precision agriculture, military-grade geospatial imaging, and search and rescue.
Download the full article here
The article covers:
The uses of different frequencies in multispectral imaging, from ultraviolet through to infrared
Details of applications such as agriculture, research and battlespace planning
How oblique viewing angles affect spectral imaging
Design considerations for circuitry involving multispectral cameras
How Nano-D connectors such as those offered by Omnetics are used to meet the design requirements for such circuitry
To find out more about applications of multispectral imaging as well as circuit design and interconnect considerations, read the full article here.