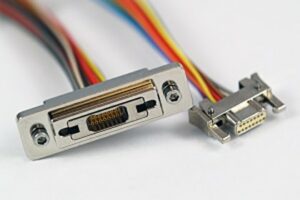 Omnetics Connector Corporation, a developer of nano- and micro-miniature connectors and interconnection solutions, has released a whitepaper detailing design considerations for connectors in space technology. Systems that are developed for space travel and exploration, including unmanned spacecraft and ground rovers, must be able to operate under extreme physical and environmental conditions.
Download the full whitepaper here
The whitepaper includes details of:
Nano-miniature connectors for high shock and vibration situations, such as during the landing of the Mars Curiosity rover mission
Specification considerations for space-oriented connectors, including low voltage and current ratings, data capacity and impedance
Size, terminations and materials for space-grade connectors
NASA screening and qualifying specifications for space-certified connectors
Connectors for use in space applications, such as those supplied by Omnetics for the Space Shuttle, Mars Rover and Iridium satellite, must meet a set of unique and stringent requirements. To find out more, download the full whitepaper.