Kongsberg Maritime Ltd will add the sophisticated new MUNIN AUV (Autonomous Underwater Vehicle) to its extensive subsea equipment rental pool in Aberdeen, the company announced at Oceanology International 2014.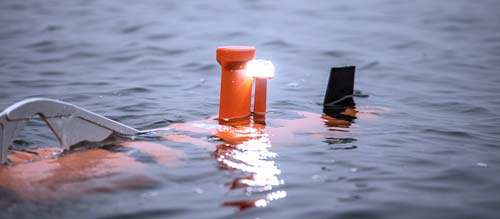 Expected to be available for hire in October 2014, the MUNIN AUV will further enhance the existing portfolio of Kongsberg Maritime Ltd rental equipment, which supports customers within the offshore oil and gas, environmental and renewable energy markets.
The MUNIN AUV is designed to collect high resolution sonar data geo-referenced by a survey grade positioning system. Capable of providing the same high-level performance and survey accuracy as the established KONGSBERG AUV range, MUNIN is an efficient, compact vehicle that enables easier launch and recovery and the possibility of using smaller launch vessels.
"Our extensive rental pool enables operational flexibility by making KONGSBERG products and technology available when required by our customers," comments Keith Thomson, Rental Manager, Kongsberg Maritime Ltd. "The addition of MUNIN will enable customers to try the latest AUV technology prior to purchase."
Other leading KONGSBERG products available via the rental service include acoustic positioning systems and transponders, multibeam echosounders and DP reference sensors.
Related: AUV Manufacturers