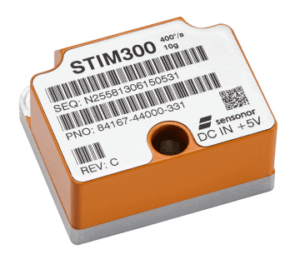 Today at Oceanology International (Oi) China, NovAtel announced the addition of Sensonor's commercially exportable OEM-IMU-STIM300 to its SPAN® GNSS + INS line of positioning products. The OEM-IMU-STIM300 is a Micro Electromechanical System (MEMS) Inertial Measurement Unit (IMU) that integrates with NovAtel's OEM6® receiver technology to provide a powerful 3D continuous position, velocity and attitude solution.
The distinguishing characteristic of the OEM-IMU-STIM300 is its small form factor with tactical grade performance capabilities. Jason Hamilton, Director of Marketing for NovAtel stated, "As an OEM supplier, our customers come to us with a wide range of application demands. The addition of the OEM-IMU-STIM300 to our SPAN portfolio enables us to provide a cost effective solution for weight and space constrained environments without having to compromise performance in any way."
NovAtel's proprietary MEMS Interface Card (MIC) integrates the OEM-IMU-STIM300 with NovAtel's OEM6 receiver products for full SPAN navigation capabilities. The product will be available as an integrated single-enclosure SPAN solution (SPAN-IGM-S1), enclosed standalone IMU (IMU-IGM-S1) for use with external SPAN-enabled receivers, and as an OEM component (OEM-IMU-STIM300). Samples of these products will be available for viewing during Oi China at the NovAtel booth, E01.
OEM-IMU-STIM300 is available for delivery in September, followed by SPAN-IGM-S1 and IMU-IGM-S1 in November, 2013.