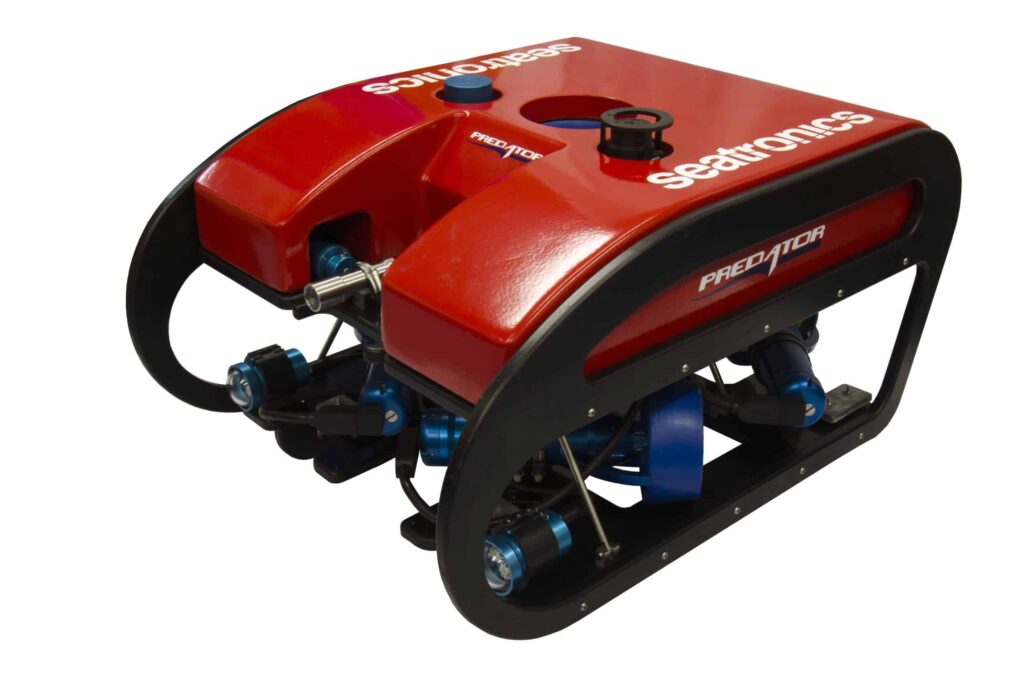 SeeByte, the global leader in creating smart software for unmanned maritime systems, and Seatronics, the world's largest marine electronic equipment rental company, have announced that the Predator ROV will now be fully integrated with SeeByte's market-leading SeeTrack CoPilot software. This collaboration will allow Seatronics to offer the advanced applications available through SeeTrack CoPilot as an integrated package and as a rental option for their customers.
David Currie, MD at Seatronics commented: "As the builders and global distributers of the Predator Inspection Class ROV, Seatronics were keen to find a software package to complement the abilities of the vehicle and make handling the ROV more user-friendly for all pilots. The software allows control and flexibility of the vehicle, meaning our customers will have the time and confidence to focus on the job at hand, and not on piloting the ROV."
Bob Black, CEO at SeeByte added: "It is great to be able to welcome Seatronics as a partner company of SeeByte. Through the integration of SeeTrack CoPilot to the Predator, we are confident that Seatronics will now be able to offer an advanced, market-leading product to their customers; opening up the applications for which the Predator could be used."
SeeTrack CoPilot is the words most advanced, easy-to-use, plug-and play software that makes piloting any ROV a much simpler task. SeeTrack CoPilot permits pilot controlled auto-transit and stop-and-hover, whilst providing automated sonar tracking and movement relative to a target.