Webinar Details
Hosted by DTC
August 3, 2022, 08:00 (UTC)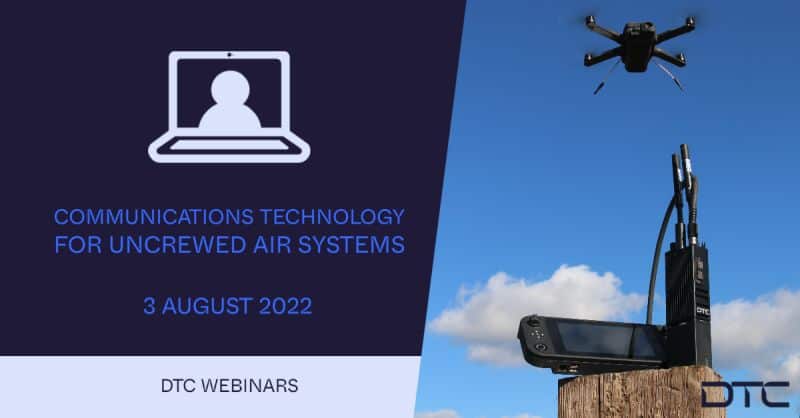 Join our Webinar on Wednesday, August 3rd at 9AM (BST) where Rob Garth, Product Director and Sam Medler, Sales Account Manager will present Communications Technology for Uncrewed Air Systems
The webinar will focus on use cases and case studies for Small, Medium and Long-range UAS variants and also introduce DTC's COFDM technology which provides unbeatable, robust and secure communication for UAV Downlinks around the world, repeatedly demonstrating Non-Line-of-Sight (NLOS) and Beyond Visual Line-of-Sight (BVLOS) performance superior to competing solutions.
We will also be showcasing some of our small form factor SDR hardware platforms and discussing the latest features introduced within our Mesh Ultra waveform.
Come along to the webinar to learn more.
Contact DTC to request access to this webinar.