Webinar Details
Hosted by DTC
July 21, 2021 , 16:00 (UTC)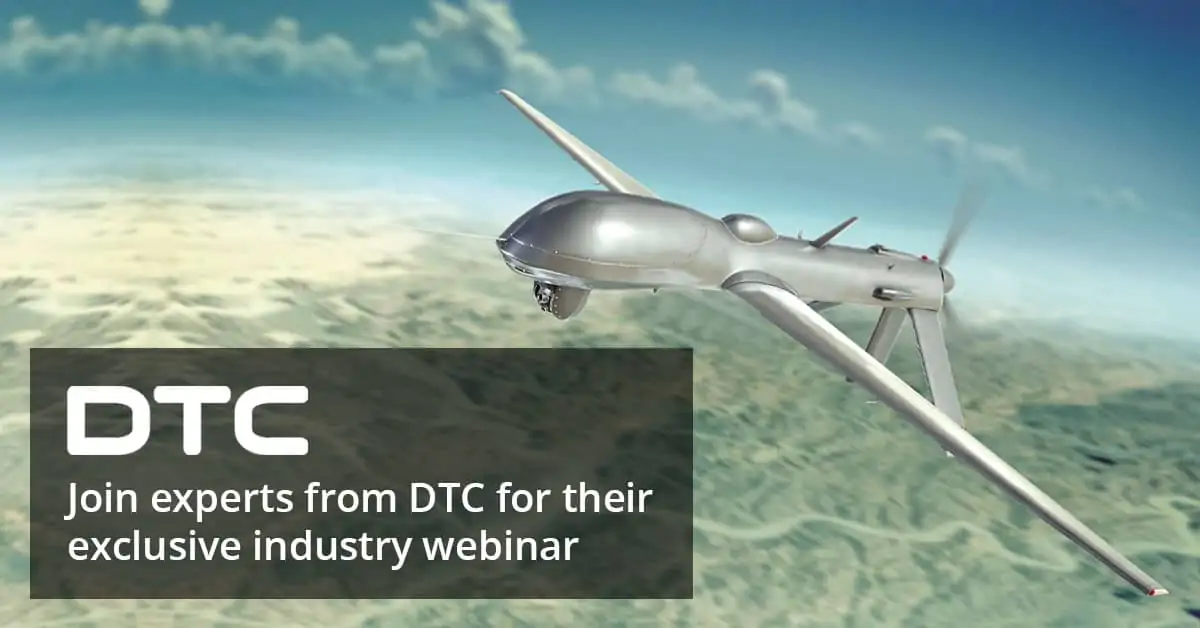 Join our Webinar where Andrew Johnson, Director of Sales, and our UAS specialist Account Manager, Sam Medler will present DTC Communications Technology for Unmanned Air Systems UAS.
The rise in global demand for UAVs, Swarming Drones and Unmanned and Connected systems has created a requirement for low Size, Weight and Power communications solutions that provide secure and robust datalink connectivity with high data throughput availability.
DTC's technology solutions are available in both finished boxed product and modular OEM PCB formats to enable our customers to design their optimum mission solution and integrate it seamlessly into their UAV platforms.
The webinar will focus on use cases and case studies for Small, Medium and Long-range UAS variants and also introduce DTC's COFDM technology which provides unbeatable, robust, and secure communication for UAV Downlinks around the world.
Contact DTC to request access to this webinar.