RIEGL's miniVUX-SYS, with RIEGL miniVUX-3UAV LiDAR sensor and APX-20 UAV INS/GNSS, has been featured in an article published by GeoConnexion that highlights how the technology is being used to discover hidden traces of prehistoric settlements near Vienna, Austria.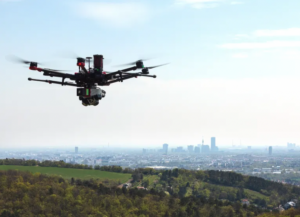 Click here to download the full article>
The article covers:
The difficulties of surveying the area from the air
Details of the project's findings

 

The advantages of UAV-based LiDAR scanning
The RIEGL miniVUX-3UAV is a lightweight airborne laser scanner that can penetrate even dense vegetation and deliver data for computing detailed terrain models. To find out more, read the full article here.