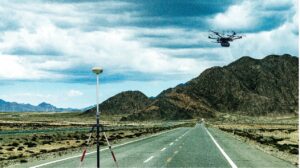 SatLab Geosolutions has released a case study describing how to use the Freyja GNSS receiver as a stationary terminal to provide precise correction data for UAVs.
Read the full case study on SatLab's website > >
The case study explores:
High-precision positioning and UAV technology
How onboard RTK technology works
Setting-up workflow for drone mapping
High-precision positioning and navigation is a critical to UAV's regardless of the applications. Different from traditional drone surveying, the emergence of RTK technology such as the Freyja GNSS receiver improves the work efficiency by offering real-time, highly-accurate position solutions for drone surveying, and ensuring a safer and more stable flight.