In this article, Knight Optical, a supplier of on-spec, metrology-tested optical components, looks at some of the conversations and most significant breakthroughs that are currently happening in the machine-vision field.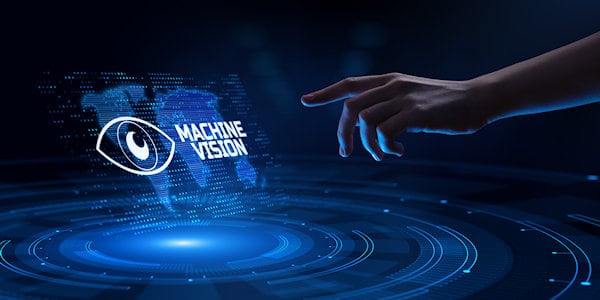 ---
Quality Rules the Roost for Machine Vision 
July 2022 saw the beginning of the anticipated Vision Spectra Conference, where digital innovators from leading brands from deep within the computerized vision world gathered to converse about the latest from the sphere. During the many thought-provoking, technologically-advanced subjects covered, one golden thread ran through almost every topic of conversation – quality.
For example, in his presentation, 'Human-Like Vision for Pick-and-Place Robotics', Raman Sharma from Zivid, a manufacturer of machinery vision cameras and software, explained why striving for the best quality is essential when aiming for a high-performing end application, such as picking-and-placing robots.
Additionally, when opting for optical components for these high-spec, forward-thinking robotic vision systems, Raman's ethos applies more than ever.
Correcting Blurred Vision
Putting into perspective just how many hurdles mechanical vision devices must jump over – such as detecting objects of various sizes and shapes; not to mention the different materials with, often challenging, surfaces – Raman also described some of the additional everyday complexities that are encountered when using 3D cameras for robotic-picking applications.
Amongst these impediments are environments, temperatures, and other elements, such as avoiding dirt and dust ingress/vision obstacles.
It's also worth noting that most of these systems are employed in demanding industrial environments to pick and place anything from small, shiny fixings to large, metallic cumbersome elements, demonstrating the utmost importance of unparalleled visualization in these applications.
When working with manufacturers of computerized vision devices, we find that this is a shared concern for most designers, engineers, and specifiers of optical components. As the mechanical organ of sight that ultimately enables robotic systems to carry out their primary objectives, cameras must feature clear and unhindered viewing, regardless of the interferences posed within these systems' environments.
When faced with these all-too-common challenges, many customers turn to our portfolio of optical coatings to enable their application to stand up to conditions such as temperature variations, low impact blows, and ingress/blocked viewing from vapors/water and/or oils.
Our range includes:
Anti-Fog
Oleophobic
Hydrophobic
Anti-Reflective
Diamond-Like Carbon (DLC)
Click here to view our full range of optical coatings.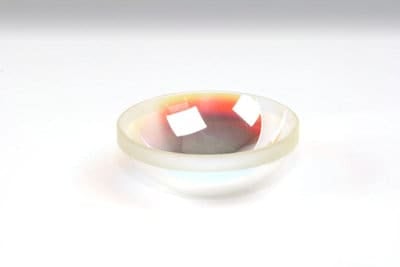 What Industries Use Machine Vision?
Now that we've covered some challenges and remedies concerning the quality of these systems, let's look at a couple of the sectors that make use of machine vision systems. We've mentioned the use of these systems in the industrial sector. Raman uses car manufacturing as a prime example – but there are many other fields that can make use of its many benefits. Just two of them include pharmaceuticals and harvesting.
The Future of Machine Vision 
With more developments set to be released in other sectors and further advancements to be made in its usual industries (such as automotive and industrial fields), machine vision is ready to soar in the coming years.
With new dedicated trade shows, such Automatica and VISION, we're bound to see more breakthroughs released imminently.
As a go-to supplier of high-spec, custom-made optical components for many working in the game-changing realm of robotic vision, we're enthusiastic to see what this next generation of technology will deliver and look forward to working with brand-new sectors that will switch onto the ever-evolving benefits of these systems.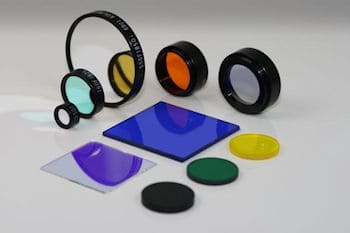 Why Choose Knight Optical for your Application? 
Customers rely on Knight Optical not only for the premium quality of our output and in-house state-of-the-art Metrology Laboratory and QA Department's capabilities but because – as well as a range of Stock Optics (available for next-day dispatch) – we also offer our optics as Custom-Made Components.
With over three decades of experience under our belt and a whole host of long-standing, world-renowned customers on our books, we are proud to have worked on some of the most ground-breaking innovations.