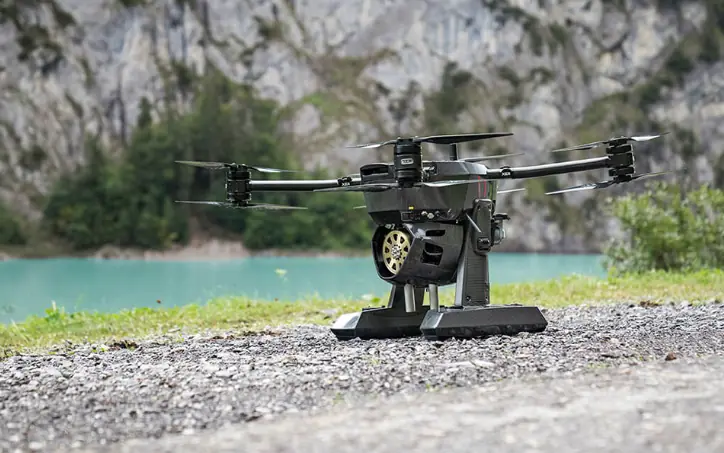 UK-based commercial drone provider, Coptrz has partnered with Xer Technologies, a Swiss manufacturer of heavy-duty Unmanned Aerial Systems (UAS).
The partnership will see Coptrz become the exclusive distributor of the Xer X8 UAS in the UK, with its marketing focused mainly on infrastructure inspection, surveillance and search and rescue applications.
The X8 has the ability to fly for 2.5 hours with a 3kg payload and can be used for beyond visible line of sight (BVLOS) operations. It can carry up to 7kg and handle adverse weather and wind.
Gökmen Çetin, International Sales Manager for Xer, said; "Working alongside Coptrz allows us to get quick access to the UK market through an experienced and competent partner. With Coptrz' experience and its reputation as a leading provider of commercial drones, they meet the high requirements we put on our collaboration partners. Our collaboration will open up the UK market to Xer X8 and its heavy-duty design, long flight time and long range BVLOS operations."
Paul Luen, CEO and Founder of Coptrz, added; "As part of our 360º drone solution offering, we work hard to build the right partnerships, with the right manufacturers at the right time. The quality of drones offered by Xer is second to none and offers the opportunity for growth across UK and European markets. We are thrilled to be working with the team to capitalize on this growth potential and to further strengthen our reputation as being the UK's home of the latest drone technology."