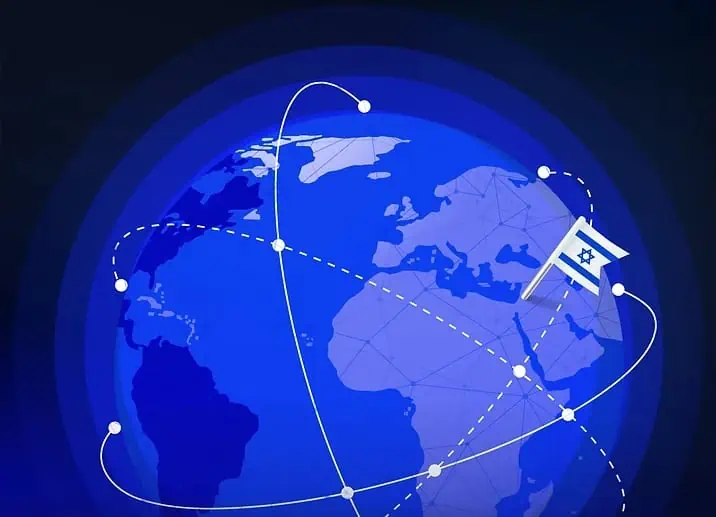 Israeli national authorities have commenced an eighteen-month initiative in which uncrewed traffic management (UTM) technology will be used to manage air traffic in U-spaces across the country.
High Lander, a leading provider of drone management and uncrewed traffic management solutions, and Ayalon Highways, a Ministry of Transport-linked transportation solution provider, were selected to supply the requisite technology.
Specifically, the Israeli Government Companies Authority and Israel Innovation Authority have elected to use High Lander's Vega UTM platform to create U-spaces in predefined airspaces and timeframes, wherever in the country these may be.
When a U-space is activated, any party that wishes to fly a drone within this area will need to submit a flight plan to Vega UTM in order to be compliant with the Civil Aviation Authority of Israel. This is reportedly the first time that accessing a UTM network has become a regulatory necessity.
The scale of this initiative is a crucial step towards permanent implementation of a nationwide U-space. It will create an opportunity to educate official personnel on the use of the system, as well as providing a crucial stress test of a new infrastructure type that's set to become a fundamental requirement for aviation authorities worldwide.
"Israel has been devoting considerable resources to the development of a national drone infrastructure for years now, and the launch of a UTM system on such a scale is the latest culmination of our efforts," said Daniella Partem, Head of the Israel Innovation Authority's Center for the Fourth Industrial Revolution. "Nationwide airspace management is a huge technical undertaking – we selected High Lander's platform for this pilot because we believe that it has demonstrated the maturity and scalability necessary to handle this challenge."
"We are incredibly proud to be selected as the official provider of UTM services in Israel," said Alon Abelson, CEO of High Lander. "This country has always been a global leader in technology, and the establishment of a new national air traffic management infrastructure will be one of the more significant technological developments of the modern age. To be chosen as the first company to provide this technology is a great honor, and we are more than confident that Vega UTM will continue to prove its effectiveness."
Find suppliers and manufacturers of Unmanned Traffic Management (UTM) components >>