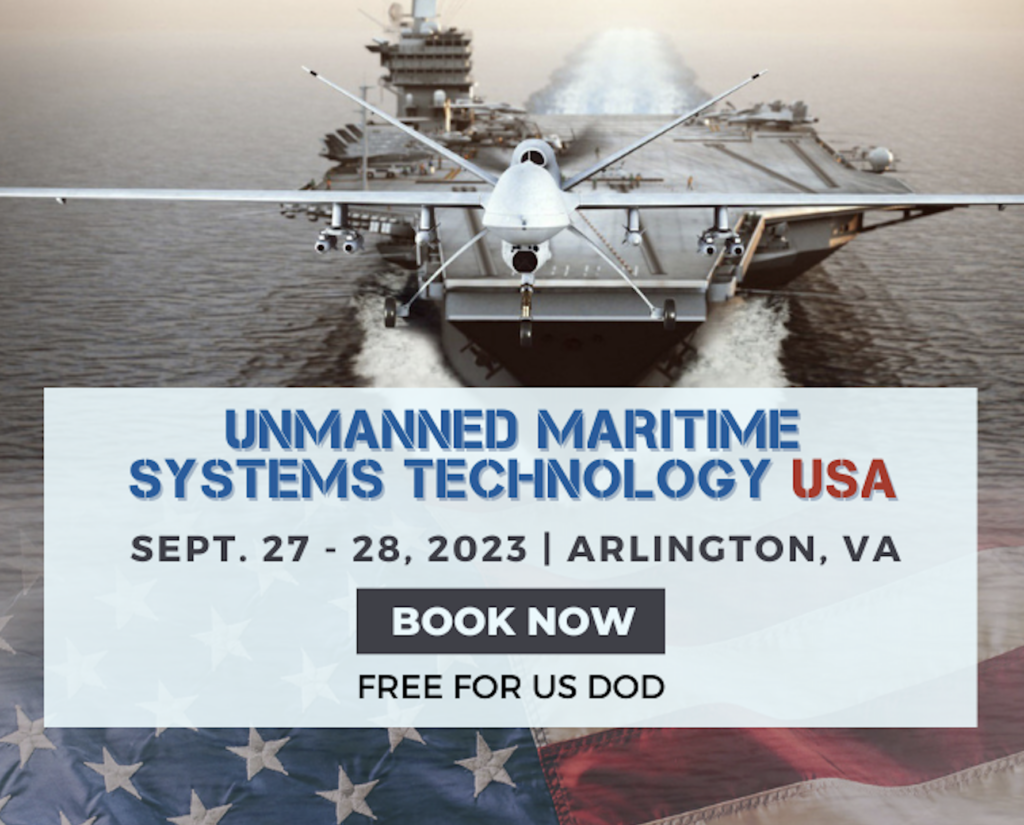 Unmanned Maritime Systems Technology USA is set to return for its second sell-out edition in Arlington, VA, on September 27-28, 2023.
A high-level speaker line-up will discuss key topics in unmanned systems across the full maritime domain, including undersea, surface, and aerial environments at SAE Media Group's highly anticipated event – the Unmanned Maritime Systems Technology Conference 2023.
This year's agenda features another stellar line-up of speakers to include leading US and international military leaders, program managers, UMS experts and academics driving the development of this sector.
Preview of the speaker line-up:
Captain Colin Corridan, Commander, Task Force 59, Commander, Unmanned & A.I. Integration, US Navy
Captain Cameron Chen, Branch Head, Navy Expeditionary Combat Branch (N957), Expeditionary Warfare Division (N95), US Navy
Captain Chad F. Hennings, Commanding Officer, Naval Undersea Warfare Center, Division Newport, US Navy
Mr Richard Ast, Director, Unmanned Systems Technology UxST, Office of the Under Secretary of Defense for Research and Engineering (OUSD R&E)
The full speaker line-up can be viewed here.
Key topics to be discussed at Unmanned Maritime Systems Technology USA 2023 will include autonomy for MCM and ASW operations; updates on key unmanned platform programs (such as UUV and USVs); preparing and supporting unmanned systems for operations; manned/unmanned teaming; UMS interoperability initiatives; unmanned hydrography and oceanography; and much more.
The exhibition space will enable delegates to meet key suppliers to the sector, while there will be an array of networking opportunities during coffee breaks and lunch.
The 2023 Sponsors and Exhibitors include Forum Energy Technologies, Kongsberg Maritime, Silvus Technologies, SparkCognition Government Systems, and Ultra Maritime.
For sponsorship and/or exhibition opportunities, contact Justin Predescu, Sponsorship Manager, at [email protected] or +44 (0) 20 7827 6130.
For group bookings and other delegate attendance inquiries, contact Alexander O'Connor, Business Development Executive, at [email protected] or +44 (0) 20 7827 6132.
Secure a place today. Free complimentary delegate pass for US Military & DOD Personnel (excl. contractors).