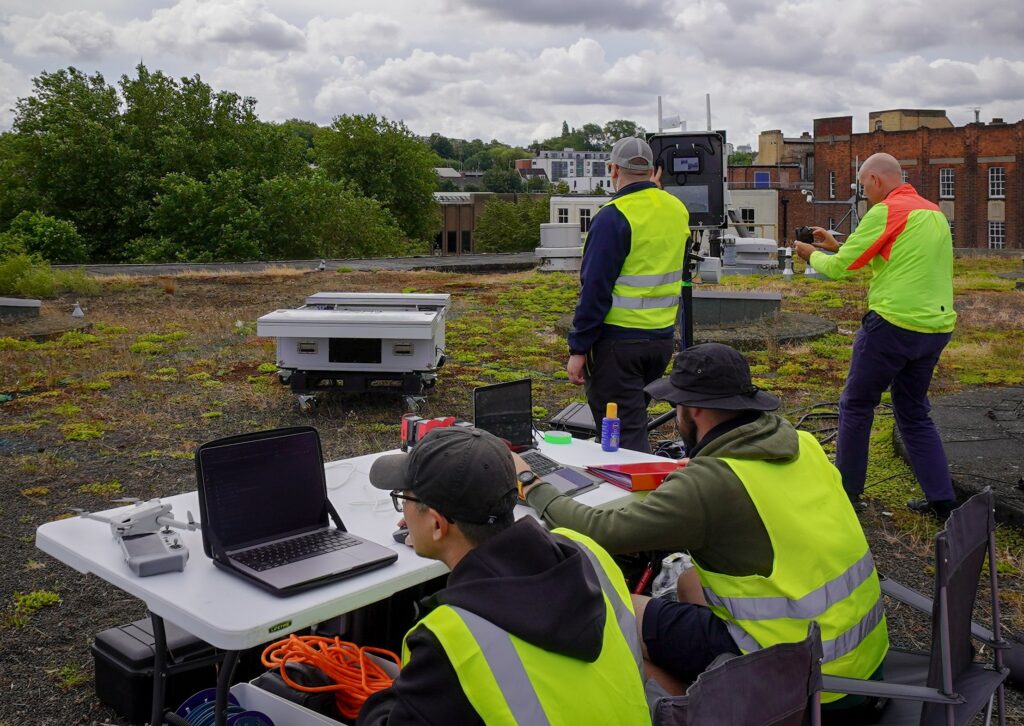 SkyBound Rescuer are trialling a new fully automated drone service for Transport for West Midlands (TfWM) to identify and resolve transport issues faster.
SkyBound has installed an automated drone station in Walsall so that the public can have an enhanced transport experience across bus, train, road, and tram networks.
SkyBound Rescuer's Partnership with TfWM
At present, Transport for West Midlands (TfWM) uses more than 2,500 fixed CCTV cameras that all feed into a dedicated CCTV control room that monitor the bus, train, road, and tram network across the West Midlands region. The CCTV control room works alongside the Regional Transport Coordination Centre which helps manage transport disruptions across the West Midlands.
TfWM not only monitor transport cameras in Walsall but also monitor CCTV cameras in the town center on behalf of Walsall Borough Council. According to SkyBound Rescuer, TfWM were the ideal organization to partner with to trial their automated drone service. When an incident occurs in an area that doesn't have CCTV coverage it can be difficult to track a dynamic situation or understand the complexities of it. SkyBound's solution helps enhance their estate of CCTV cameras and further improve their oversight of these key transport network and public space CCTV cameras. This helps to better mitigate transport issues before they impact communities, such as delays to public transport, but also to rapidly respond to live incidents for "eyes on", such as road traffic collisions.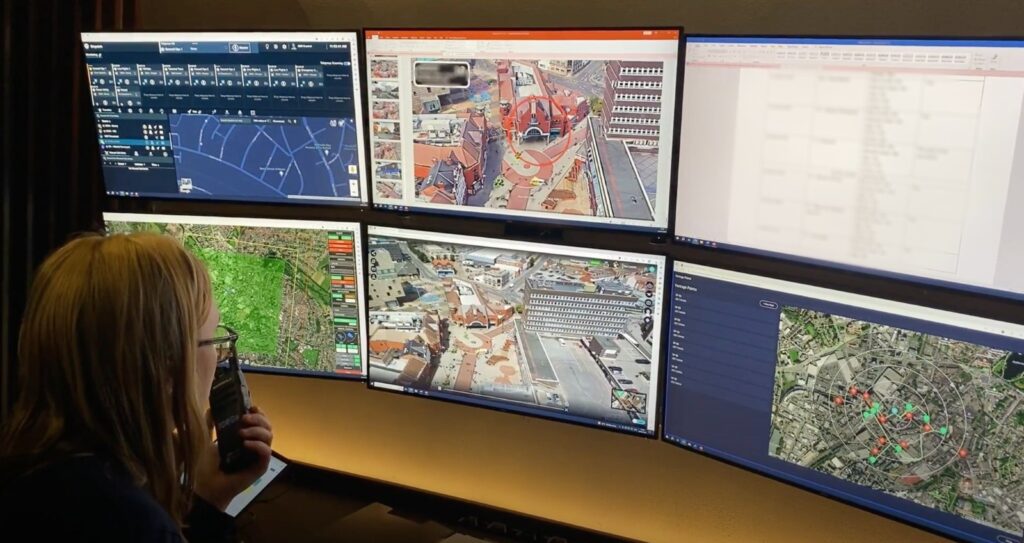 The Technology Behind the New Service
SkyBound Rescuer has built software, called the SkyBound Coordinator, that automatically creates data-driven drone mission plans. By simply completing a flight request form, which takes an average of 49 seconds to complete, the algorithms generate a mission plan for optimal safety and performance. This form also generates other automated decisions, such as assigning a risk-based priority level to the flight. The algorithms behind this software are a result of SkyBound's 7 years of research and data.
This software has been integrated with automated drone station (ADS) technology, which is essentially a high-tech box that the drone sits in and it enables a precision take-off and landing, it recharges the drone without needing to remove the battery, and it creates an internet hotspot so that mission plans can be sent remotely. Put simply, it makes the drone fully self-sufficient. This combination of SkyBound's software and ADS technology means that the end-to-end flight is fully automated, and the humans-in-the-loop can dedicate their attention to monitoring the flight and/or imagery instead. This approach makes for a more cost-effective drone service, as well as speeding up response and creating standardized, repeatable, and measurable performance.
During this trial service, the flights are being overseen by a suitably qualified remote pilot situated in SkyBound's Southampton-based control room. The drone is also remaining within visual line of sight of an onsite remote safety pilot. The drone is flying from the rooftop of Walsall bus station several times a day and feeding images from the drone into the CCTV control room. Notably, SkyBound created a 3D model of the Walsall town center and a database of transport points of interest (POI). Their software uses this intelligence to automate safe transit routes to the POIs, ensuring the drone remains within visual line of sight from the onsite remote safety pilot and avoids intentional overflight of people.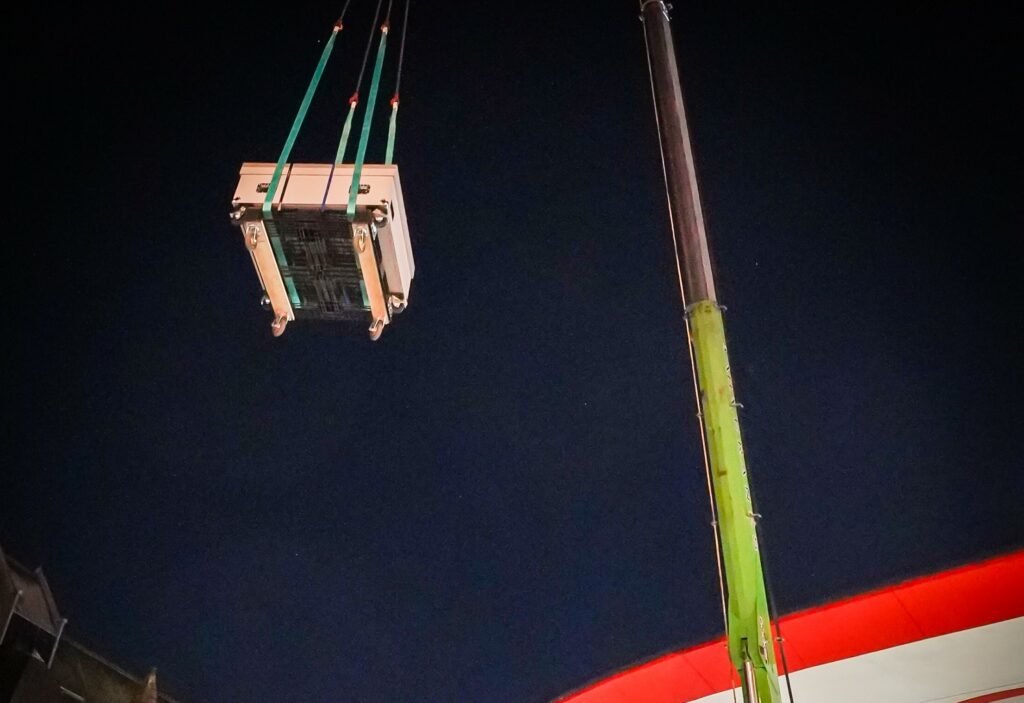 Week One
Week one of the trial service was said to be a huge success. On average, it took 5 minutes 44 seconds to respond to a flight request. To put that into context, the service level agreement for the National Police Air Service is to respond within 15 minutes to priority 1 calls for service. Therefore, when a transport emergency occurs, such as a road traffic collision, SkyBound's automated drones can respond almost 3x faster than the Police helicopters. This can enable their automated drones to keep "eyes on" an incident whilst the helicopter is en route.
Importantly, whilst flying around the town center, an altercation was observed on the CCTV cameras by TfWM's fully trained Security Industry Association CCTV operators. As a result, TfWM instructed SkyBound Rescuer to use the drone to gain "eyes on" to assist with monitoring the situation. SkyBound's software enables every pixel in its video stream to be quickly located in the real world – e.g. its What3Words location – which enables you to click on an activity in the video, locate it, mark it on a map, label it, photograph it and timestamp it within the recorded footage, all within a click of a button; these functionalities were put to good use during this incident. Anything captured of an evidential nature will be stored and retained as is done for fixed CCTV footage.
The Big Picture
Firstly, SkyBound Rescuer are working with TfWM to evaluate the outcome of the trial to potentially expand upon the coverage of this service across the West Midlands region. They are also pursuing a national network of automated drones that can offer rapid response to high-risk areas to save and protect lives, as well as monitoring transport networks and other such missions to improve society.
Gemma Alcock, Founder & CEO of SkyBound Rescuer, said: "We've conducted hundreds of test flights in preparation for this trial service to optimize performance and safety, which is at the very forefront of each and every flight that we do at SkyBound. Also, we at SkyBound Rescuer focus solely on drone use cases that can improve society, so we're excited to be using our technology to benefit the Walsall community by enhancing the estate of fixed CCTV cameras."
Kerry Blakeman, Head of Security and Policing of Transport for West Midlands, commented: "Eight months ago we set up our own dedicated inhouse drone team to explore the benefits of drone technology. We're delighted to be partnering with SkyBound Rescuer to explore the potential of automated drone technology which will revolutionize the CCTV industry. The team at SkyBound Rescuer have been meticulous in their planning of this trial to deliver a safe and effective trial to allow us to evaluate the benefits of the ADS."