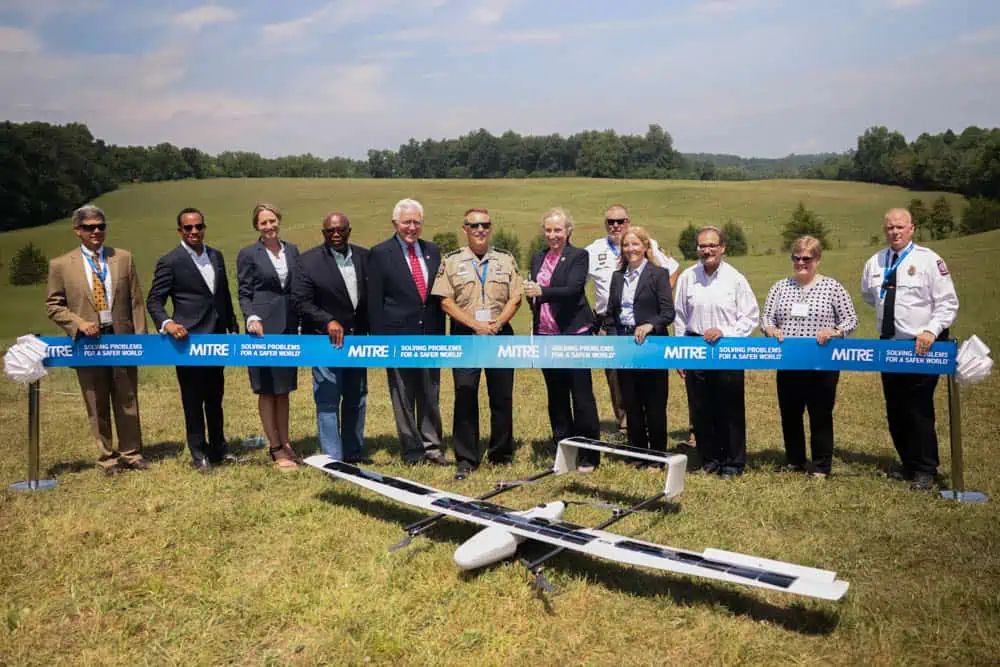 MITRE has opened a new test-range dedicated to the of development, testing, and evaluation of small Unmanned Aerial Systems (sUAS), commercial robotics, autonomous systems, drones, and counter-drone systems.
The opening of the range, located in Orange, Virginia included a ribbon cutting which drew guests including Jeffrey Vincent, Executive Director of the FAA's UAS Integration Office, and Rep. Abigail Spanberger, D-Virginia, who represents the area in Congress.
"We take great pride in being a trusted partner for agencies in helping them select and evaluate the right UAS and C-UAS tools for their unique needs," said Yosry Barsoum, MITRE Vice President and Director, Center for Securing the Homeland. "This new testing range will enable agencies and industry to work hand in hand to build safer communities."
"The drone range will provide a tremendous opportunity for valuable collaboration amongst government, industry, and academic researchers benefitting the drone community at large," said Jeffrey Vincent, Executive Director, UAS Integration Office, FAA, who spoke at the opening.
"This moment marks a major milestone for Orange County, Virginia's economy, and this technology's promise to make America safer and stronger. As someone with a background in national security, I understand how critical — and how necessary — these technologies are for the future defense of our homeland, our communities, and our people," said U.S. Representative Abigail Spanberger. "That's why I was proud to join MITRE leaders and local officials as we reiterate our commitment to making sure Virginia continues to lead the way in this field. I'm thrilled that MITRE has selected Orange County for this range, and it's truly an exciting day to be a Virginian."
"Our team of experts works tirelessly to ensure our drone solutions are not only cutting-edge but also user-friendly, allowing agencies to harness the full potential of uncrewed aerial systems," added Steve King, MITRE, Senior Manager.
Find manufacturers of sUAS (Small Unmanned Aircraft Systems) > >