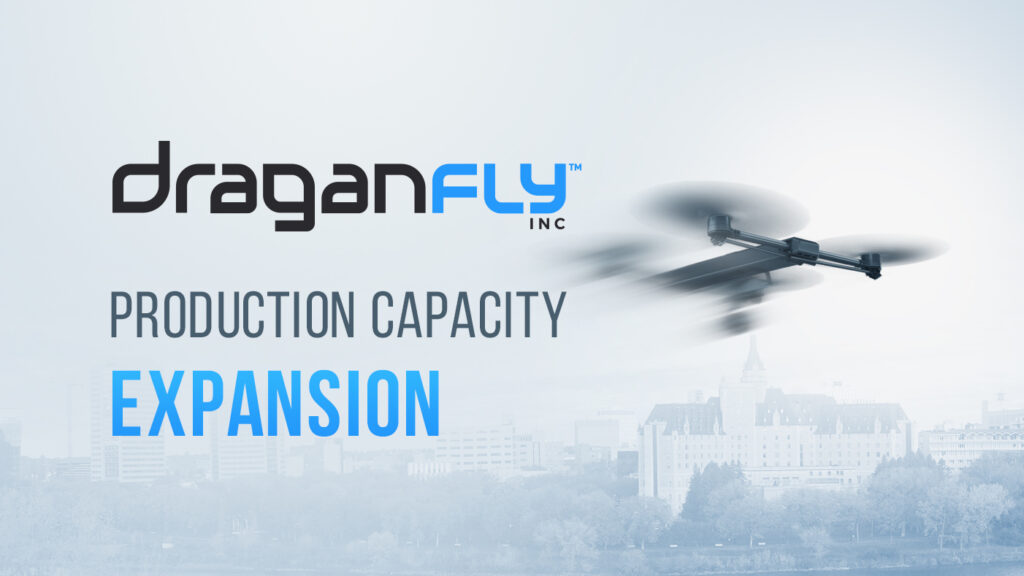 Draganfly Inc. is expanding its manufacturing capacity to meet demand with a new facility in Saskatoon, Saskatechwan.
This new Saskatoon facility is designed to enable Draganfly to meet the market potential for its products and solutions. It will enable the expanded manufacturing and production of unmanned aerial vehicle (UAV) systems and components, including those designed for the Draganfly Heavy Lift and Commander 3 XL drones.
The facility also enhances core manufacturing, assembly, integration, quality control processes and incorporates efficient design, testing, and inventory management systems that will result in increased capacity and new product production capabilities.
"The recent launch of our Burnaby facility and the operational commencement of our Texas AIR operations center has allowed us to now initiate the construction of our new facility and commence the scaling process," said Cameron Chell, President and CEO of Draganfly. "It is a thrilling time as the industry is expanding, and Draganfly strategically positions itself to meet this growth. The upcoming Saskatoon facility will be crucial in meeting demand while upholding our dedication to developing world-class products and solutions."