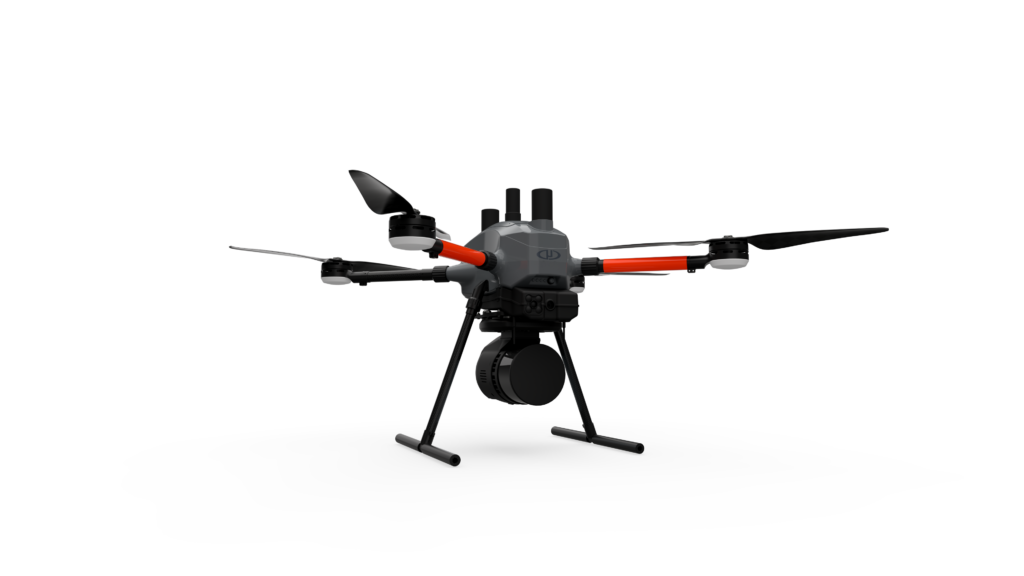 An optimized and fully integrated quadcopter drone system has been announced by Microdrones at XPONENTIAL 2023. The EasyOne will provide the lifting power to carry Microdrones LiDAR and photogrammetry surveying equipment and fits in a case that's about 2.5 feet long, and 1.5 feet wide and deep.
The mdCockpit mission planning screen is fully integrated into the RC and all sensitive onboard electronics are designed, manufactured and assembled in Germany. The EasyOne is just as powerful and capable as Microdrones legacy systems but is even easier to use.
"We're excited to announce this new drone platform that prioritizes three key areas: transportability, a simple control interface and ease of use." said Vivien Heriard-Dubreuil, CEO of Microdrones.
The quadcopter improves upon the Microdrone's legacy drones in the following areas: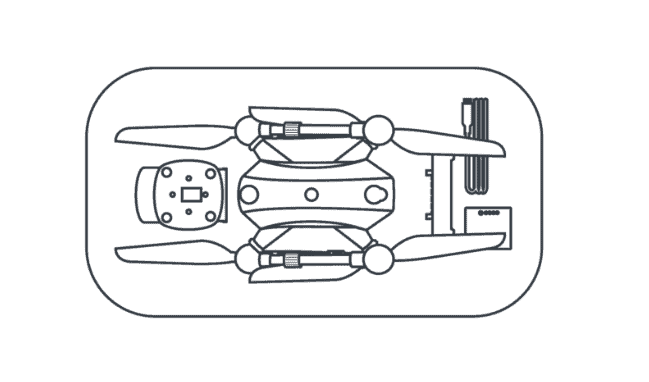 Easier to Transport – EasyOne features a significantly smaller operational form factor with the same payload capacity of the md4-1000 platform. In addition to a smaller operational form factor, the EasyOne packs down even smaller, fitting the drone, remote, charger, two batteries and the payload into a protective storage case that's small and light enough to bring anywhere.
Improved RC Controller and mdCockpit Interface – EasyOne will feature an entirely new controller design that provides an enhanced user interface and safety features:
Combined device and integrated remote control- the RC and tablet are one integrated control unit
FPV available directly on the remote
Easy to use – EasyOne has been designed to make it even easier for geospatial professionals to adopt the technology. Microdrones offer complete systems to plan flights, fly data collection in the field, process data and then visualize it for better decision making.
Easy Replacement Program – Vincent Legrand, Vice President of Global Sales commented, "As part of the EasyOne lineup customers can take advantage of the all-new Easy Replacement Program. Should you have an accident or problem in the field, this program gets you up and running with an EasyOne replacement in a timely manner."
The fully integrated package includes the drone, RC, mdCockpit flight planning software, survey LiDAR+ imagery payload, LP360 data processing software, workflow, training, and support – making EasyOne the complete package. Microdrones launches the new aircraft platform in North America with three fully integrated LiDAR sensor options: the EasyOneLiDARUHR+, the EasyOneLiDARUHR or the UHR Lite.
Designed and assembled in the USA and Germany, Microdrones technology, firmware, software and workflow has been developed and refined since 2006. The new airframe features:
New autopilot integrated into a single board- this means less cabling, less weight, more compactness and less risk of connection-related failures and better electromagnetic compatibility
Additional sensors to improve safety and awareness
mdCockpit software ecosystem for mission planning and control directly integrated into the RC
Certification as a "Remote Identification Unmanned Aircraft" following FAA 14 CFR Part 89
Payload connection/communication quick-connect
Real-time terrain follow
In the process for Green UAS Certification, Microdrone's Vice President of Global Sales Vincent Legrand, said "Responsible sourcing is becoming increasingly important for many of our government customers. For these institutions, we will soon offer NDAA-compliant EasyOne systems that take our responsible sourcing to an even higher level, with RC and sensor sourcing options that are exclusively NDAA compliant."