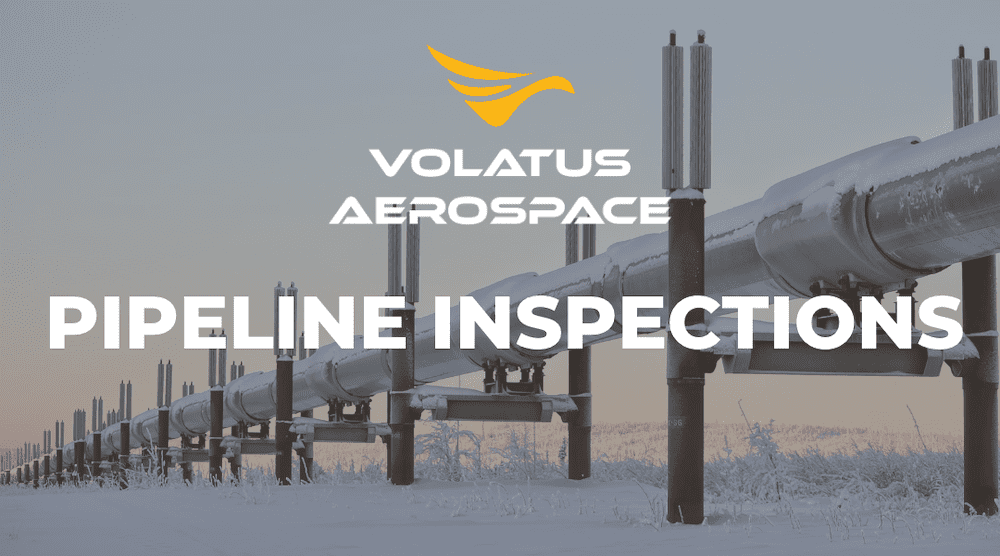 Volatus Aerospace subsidiary, Canadian Air National Inc., has signed a 3-year master service agreement with a leading pipeline operator to provide pipeline right-of-way asset and environmental monitoring throughout Ontario.
The agreement is estimated to generate revenues of up to C$5 million over the next three years with margins within historical norms for jobs of this nature.
According to the Canadian Association of Petroleum Producers (CAPP), 840,000 kilometers of pipelines safely transport liquids, such as natural gas, and crude oil, across Canada. The requirements for maintaining pipelines are heavily regulated by Provincial and Federal authorities. Regular aerial surveillance is a key method of compliance and protection used to anticipate, prevent, and mitigate environmental hazards and potentially dangerous conditions such as pipeline leaks and erosion, encroachment by vegetation, or third-party activities like construction, digging, and plowing.
Volatus Aerospace provides data gathering and analysis services to the oil and gas sector through its subsidiaries Canadian Air National and Synergy Aviation. In total, the company provides pipeline right-of-way surveillance services across Canada from Kitimat, British Columbia to Ottawa, Ontario. Combined with weekly patrols on an annual basis, the Volatus Group patrols over 1,600,000 kilometers of pipeline.
"Light aircraft and helicopters remain the most common solution for pipeline monitoring, but drones are the future," said Glen Lynch CEO of Volatus. "We are enhancing our competitive advantage by introducing drones and eVTOL aircraft in the months and years ahead to supplement and replace conventional aircraft. This will save our clients money, make processes safer, and reduce green-house gas emissions."
"Our oil and gas clients need reliable data," added Ben Ruszkowski, Vice President of Business Development at Volatus' subsidiary Synergy Aviation. "We provide them with cost effective, environmentally friendly, and high-quality data solutions to protect their right-of-way assets and the environment using our proprietary technology."