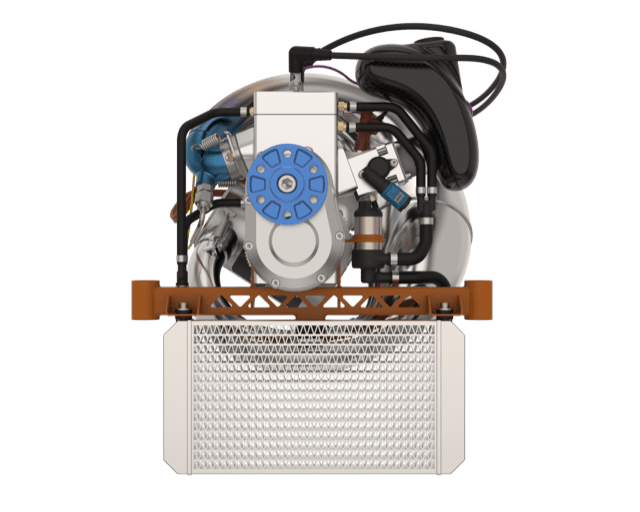 Spanish drone engine manufacturer UAVHE SL has unveiled the UAVHE P1-124, its latest two stroke hybrid engine for Unmanned Aerial Vehicles (UAVs).
The new engine boasts an integrated 11kW alternator and cutting-edge technologies including EFI, liquid cooling, twin spark plug ignition, an internal gearbox, and an idle clutch.
The UAVHE P1-124 features a compact design and uses heavy fuels, with a maximum power output of 29hp at 8000 rpm making it a reliable and efficient power source for UAVs.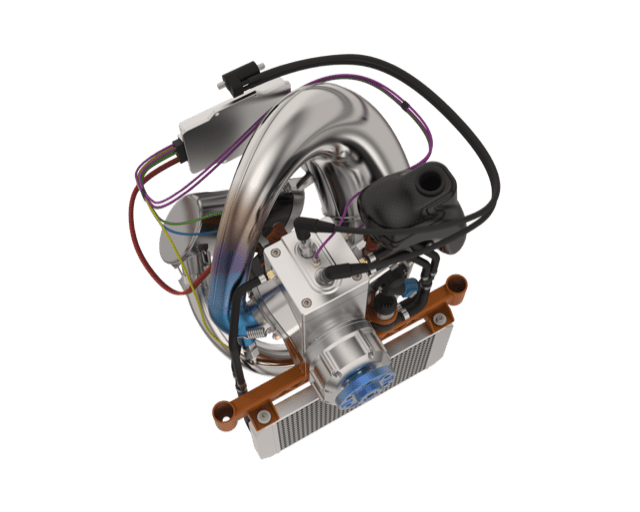 It complies with industry standards such as F3299-19, ensuring safety, reliability, and compliance, and has an expected lifespan of over 1000 hours. 
The UAVHE P1-124 is available for immediate shipping, and UAVHE SL provides technical support and assistance with custom UAV designs.
Compatible with different types and sizes of UAV airframes, the UAVHE P1-124 provides extended flight times, improved performance, reduced maintenance costs and low noise output.