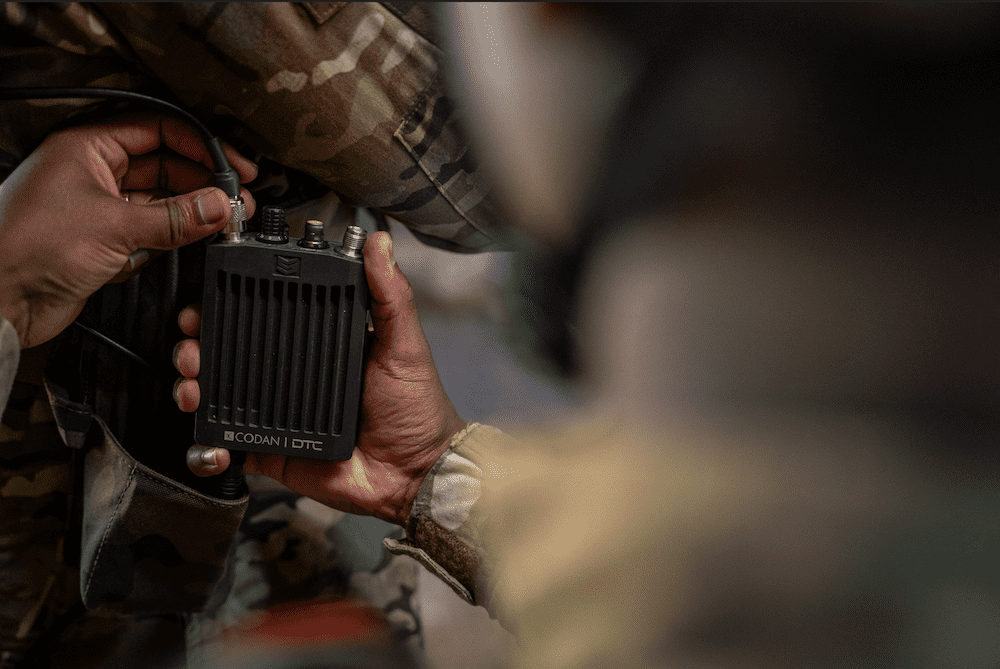 CODAN and Domo Tactical Communications (DTC) have released the new Sentry Mesh 6161-L radio, completing the Sentry Series product family and enhancing CODAN | DTC's product offering.
The new Sentry Mesh 6161-L Software Defined Radio is based on CODAN's reliable and robust MANET MESH waveforms that have been field-proven in applications from various world militaries and special forces, to unmanned systems platforms and covert operations. The Sentry Series product family includes HF, VHF, MANET, and interoperability solutions.
MeshUltra optimizes the use of available channel bandwidth through a 'Token Passing' technology, which avoids collisions and provides a predictable data packet latency. Wider bandwidth together with advanced Interference Avoidance System (IAS) maximizes communications effectiveness in contested environments and provides protection against Electronic Attack (EA).
With up to 2 watts output and a 2×2 MIMO RF architecture, the Sentry Mesh 6161-L maximizes throughput and avoids drop-outs using two independent transmit / receive channels. In complex environments where multiple obstacles cause signal reflections and cancellation, MIMO results in far superior performance.
The radio has been designed to deliver an optimized Size, Weight and Power (SWaP) capability for the end user to reduce mission load and expanded sensor connectivity. The radio provides voice, positioning and data capabilities within the Mesh MANET network and can provide connectivity to unmanned systems assets utilizing DTC technology.
"The Sentry Mesh 6161-L, developed specifically to address the needs of Soldier Modernization programs, continues CODAN's tradition of innovation and responsiveness to the warfighter's evolving demands to stay connected, create security, and ultimately save lives," said Paul Sangster, President of CODAN Communications.