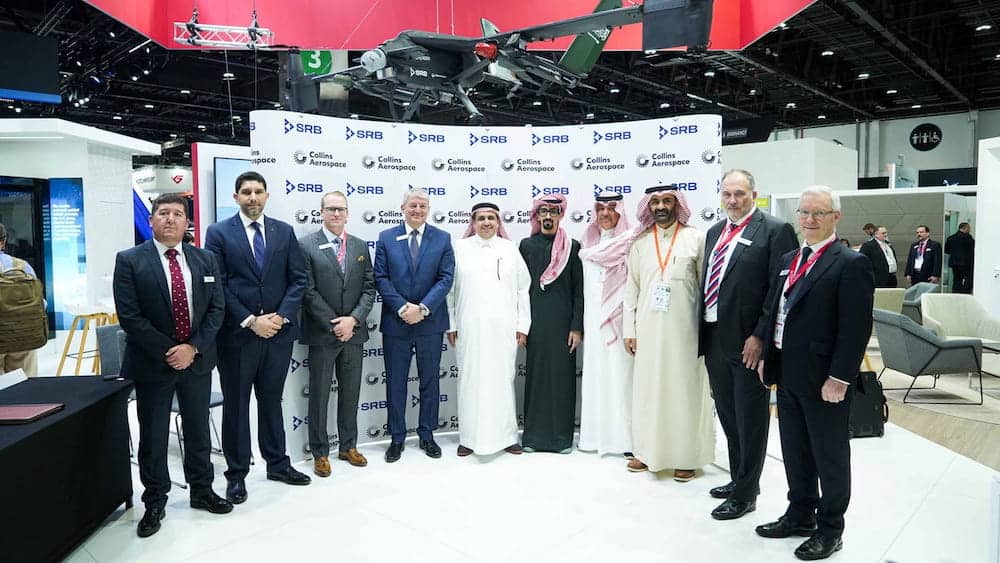 Collins Aerospace has signed a memorandum of understanding with Saudi Arabia-based SRB Aerial Systems to support research and development of unmanned aerial systems and robotics for use by the Kingdom of Saudi Arabia.
Collins will provide its extensive UAS integration experience to SRB Aerial Systems. The company believes its mission systems hardware and software combined with its radio communication, imaging and sensor development expertise will be key to developing UAS sovereign capabilities in the country.

"This partnership is a key step in supporting the Kingdom of Saudi Arabia's Vision 2030 to bring locally owned and manufactured products to KSA," said Colin Mahoney, President Customer & Account Management, Collins Aerospace. "Collins' products will be included on locally produced UAS, expanding our shared market and supporting the missions of today and the future."
As one of the only UAS manufacturers in the Kingdom of Saudi Arabia, SRB Company has a goal of providing 100% locally owned and manufactured UAS to the country.
"Together, SRB Aerial Systems and Collins Aerospace will develop the framework to support research and development of strategic UAS and robotic technologies for the Saudi forces as we ambition to grow our offering with UAS weapons and Urban Air Mobility solutions," said Major General (ret.) Ahmed Al-Jehani, Chief Executive Officer of SRB Aerial Systems.
Collins will be working with SRB to ensure a successful flight trial in the second quarter of 2023, including engineering and product integration.