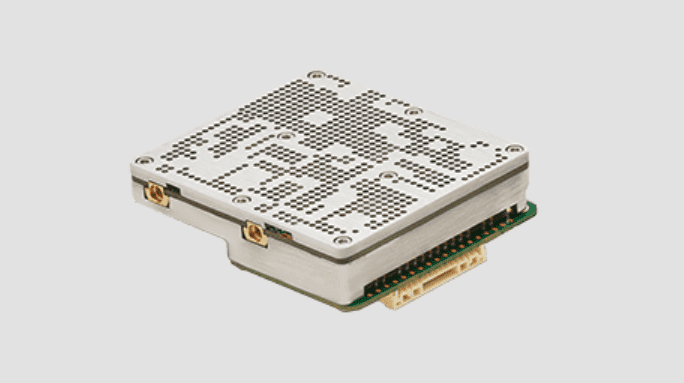 Doodle Labs' Smart Radio in the mini-OEM form factor (product: RM-5700-2LMX) has been officially approved for sale and operation in Japan after rigorous testing by DSP Research, Inc., a Japan-based registered accreditation and certification body.
Suitable for use in drones, ground vehicles, robotics, connected teams, private wireless networking and many other applications the Smart Radio by Doodle Labs makes use of Mesh Rider, a powerful, patented mobile mesh wireless broadband technology designed for mobile robotics. Its innovative waveform provides a reliable, high-throughput datalink over extremely long distances. Its built-in intelligence allows it to dynamically adapt to challenging RF scenarios while maintaining connectivity.
The 5.7 GHz Japan Robotics Band is a frequency range dedicated to robotic wireless systems by the Japanese Ministry of Internal Affairs and Communications. It is a highly specific frequency range at 5650 – 5755 MHz wholly unique to Japan.
All radios for sale in Japan must pass a stringent certification process. RF manufacturers are required to build compliant products to specifically cater to the Japanese domestic robotics market.
The Smart Radio series is available in multiple use-case optimized form factors. Mini OEM, now available in the certified 5.7 GHz band, is a low-SWaP form factor for long-distance, high-throughput transmission. Other form factors in the series will be available in the certified 5.7 GHz band in the near future.
Doodle Labs' certification for Japan's 5.7 GHz robotics band is the latest in a long list of certifications that enable near-worldwide deployment of the company's Smart Radios.
All Doodle Labs products are fully NDAA compliant and Helix Smart Radio is specifically designed to comply with Blue UAS Architecture.
Other recent product certifications include:
RM-2450-2J (FCC, IC, CE)
RM-915-27 (FCC, IC)
RM-2450-2K (FCC, IC, CE)
A comprehensive list of certifications can be found in Doodle Labs' Technical Library.