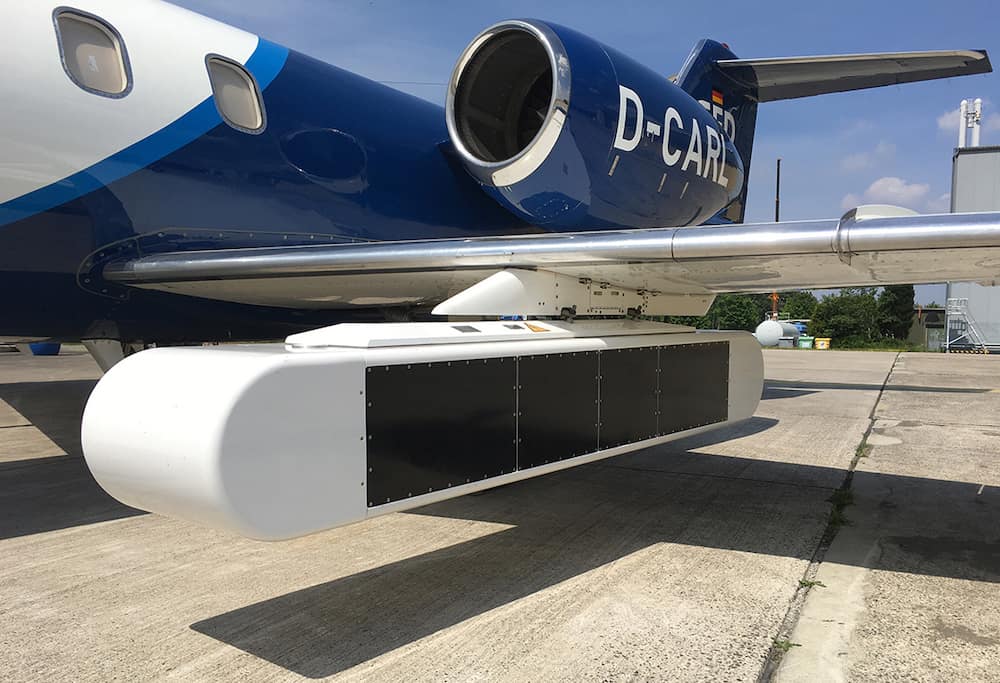 Sensor solutions provider HENSOLDT is developing sensor equipment that can be integrated into a pod to give the Eurodrone a signals intelligence (SIGINT) capability.
The sensor technology for reconnaissance of radio and radar signals is based on a combination of the latest technologies in digitization, electronic beam steering and metallic 3D printing, some of which HENSOLDT has already developed in its Kalaetron product family.
In this context, the company has been awarded a contract for the implementation and testing of a SIGINT demonstrator worth approximately €15 million by the Federal Office of Bundeswehr Equipment, Information Technology and In-Service Support (BAAINBw).
"From our experience with other SIGINT projects and our own technology programs, we are in a position to offer a flexible SIGINT solution for the Eurodrone that can be integrated into a pod, but can also be used networked with other platforms," said Christoph Ruffner, Head of the Spectrum Dominance & Airborne Solutions Division at HENSOLDT.
In addition to the sensor suite itself, HENSOLDT is also developing a system architecture for integrating the SIGINT capability into the future mission system of the Eurodrone as part of this contract.
The Kalaetron product family is already being used in self-protection and signals intelligence systems by the German Armed Forces, among others. On its own initiative, HENSOLDT has already demonstrated its communications reconnaissance capabilities in ground and flight tests. The core elements of the system are a fully digitalized, broadband receiver, an electronically controllable antenna and a condensed structure of the electronic components that was only made possible by metallic 3D printing. In combination, these elements allow the SIGINT equipment to be incorporated into a compact pod system that can be easily integrated into flying platforms, but also scaled for sea and land applications.
Find supplier & manufacturers of Drones for Intelligence, Surveillance & Reconnaissance >>