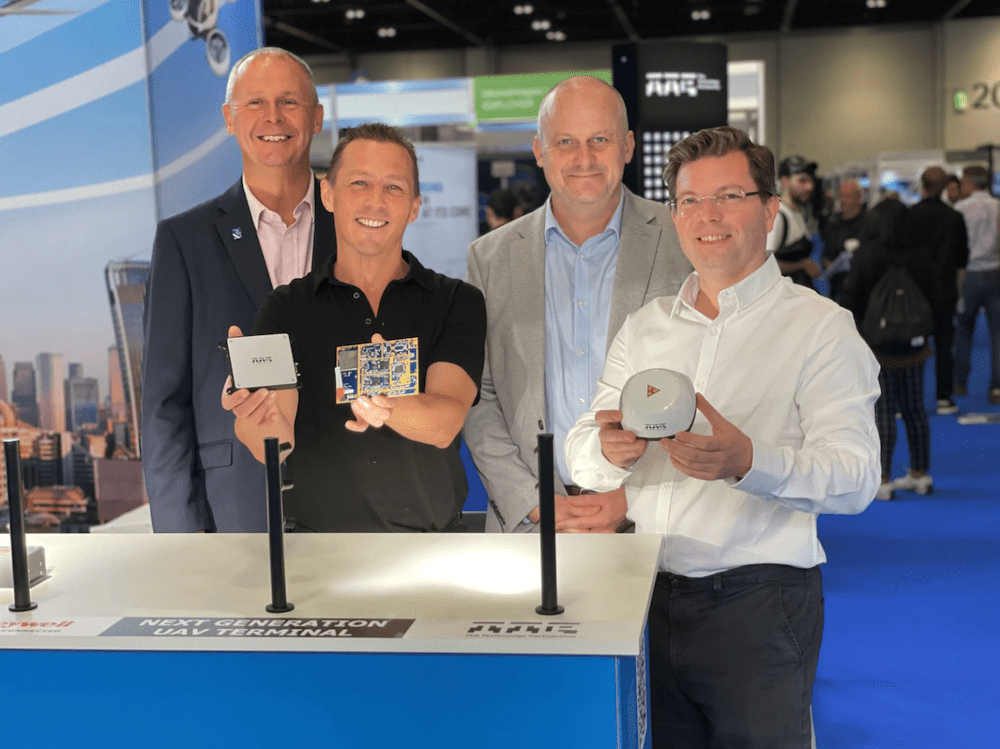 Inmarsat has welcomed LikeAbird to its Velaris Partner Network to spearhead innovation in unmanned aviation.
Inmarsat's Velaris Partner Network is an ecosystem of leading companies, all dedicated to pioneering innovations to facilitate safe and secure UAV operations, and realize the industry's full potential.
It utilizes Inmarsat's Velaris global connectivity solution, powered by the award-winning ELERA global satellite network, and builds on the company's expertise of more than 30 years in air traffic management communications. 
A specialist in the custom design and manufacture of systems, products and solutions for the UAV and robotics industries, LikeAbird will soon integrate with Inmarsat's core miniaturized satcom terminal technology, with a first release expected in early 2023. In addition, it will become an official airtime provider for Inmarsat's Velaris service.
As the first systems integrator, LikeAbird will aim to meet the evolving needs of customers across a range of UAV markets by integrating Inmarsat's Velaris connectivity service with its existing solutions. These include flight controllers, autopilots, and beyAIR-MCG (Modular Communication Gateway). 
BeyAIR-MCG combines short to medium-range radio and redundant cellular datalinks with satcom. This removes the need to have additional terminals onboard, leading to benefits like cost savings and reductions in hardware size, weight and power consumption.
"Velaris is going from strength to strength and this exciting new collaboration with LikeAbird has further cemented our partner network as the de-facto center of excellence for UAV technologies," said Anthony Spouncer, Inmarsat's Senior Director of Advanced Air Mobility (AAM). "This announcement also reinforces that Inmarsat does far more than provide datalink technologies. Our company is built on a culture of industry collaboration, using our cutting-edge satellite communication capabilities to deliver bespoke solutions faster than ever before, providing a one-stop shop to access UAV solutions easily and affordably."
"We strive to provide ground-breaking custom and bespoke solutions that meet the needs of our customers. Inmarsat is the best partner we could have to move forward with this effort," said Jarno Puff, LikeAbird's Chief Technology Officer. "This partnership opens the door to many more opportunities for us, so we can collaborate with key technology innovators across the breadth of the uncrewed aviation industry and ultimately have an impact on the future of aviation. We're immensely excited to see what we achieve together, and look forward to working with the ecosystem of existing partners too."