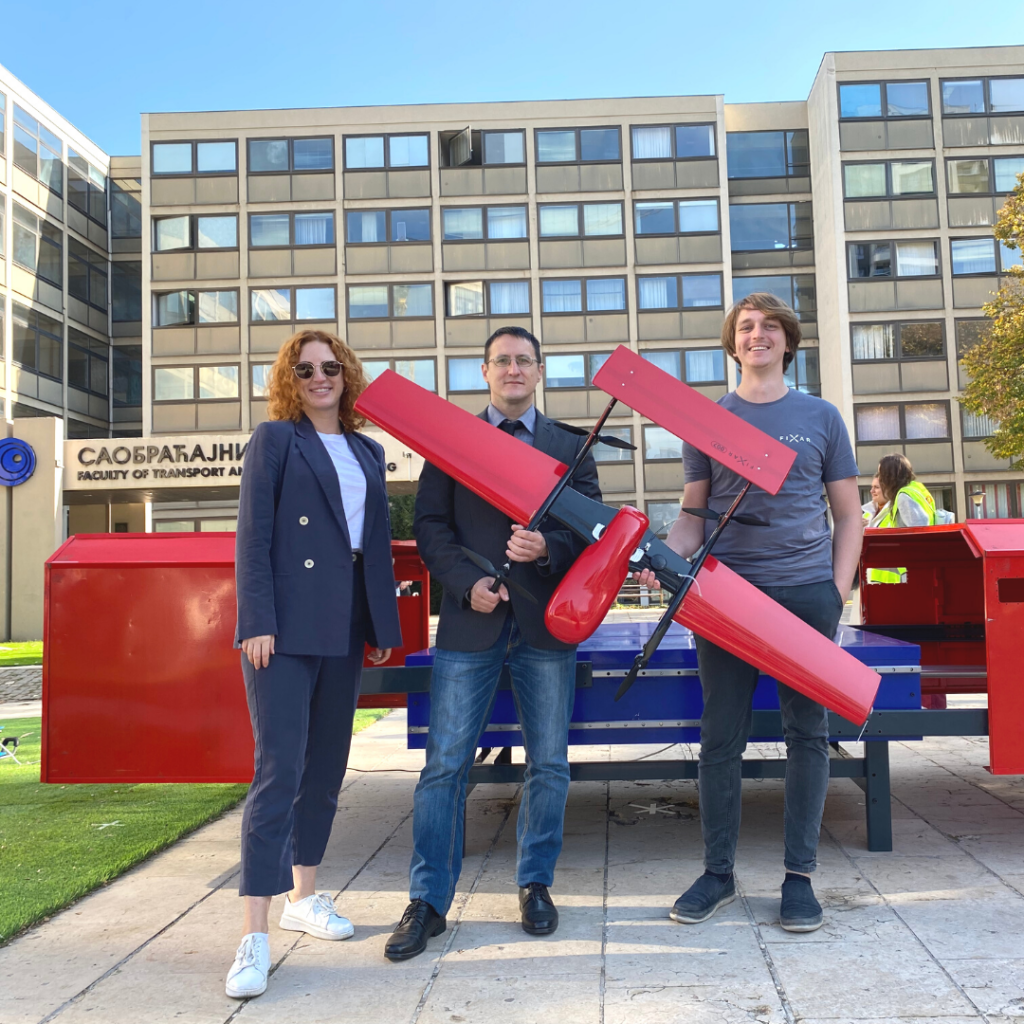 FIXAR has taken part in the first demonstration flight undertaken by Urban Air Traffic Management (UATM) Development & Demonstration partners in Belgrade city. The main goal of the demonstration was to confirm the capabilities for delivering medical products between hospitals in the urban area of the city.
Medical delivery in an urban area, using the UATM system, can be executed quickly and safely, supporting a fast supply of urgently needed life-saving drugs, medical equipment, blood, vaccines and even human organs. The project is supported by EIT Urban Mobility, an initiative of the European Institute of Innovation and Technology (EIT), a body of the European Union.

During the demo flight, the FIXAR 007 was in communication with the UATM center, to follow the planned route, flight corridor, and similar data in real-time by the UATM center.
The Faculty of Transport and Traffic Engineering of Belgrade University provided the file with a route based on a digital elevation map of the city no-fly zones and safety corridors which was extracted to FIXAR mission planner software xGroundControl. The algorithm calculated and created the optimal mission route.
The demonstration flight took place at the University of Belgrade – Faculty of Transport and Road Technology, with a planned take-off and landing in the city area and a flight route mostly over an uninhabited area:
The flight route distance of 8.5 km was executed in 3.5 km range from the take-off point within 10.6 minutes.
The maximum absolute altitude during flight reached 360.73 m.
The flight was executed at a height of approximately 100 m AGL not affecting or interfering in any form with the air traffic on Threshold 30 of the Belgrade airport runway.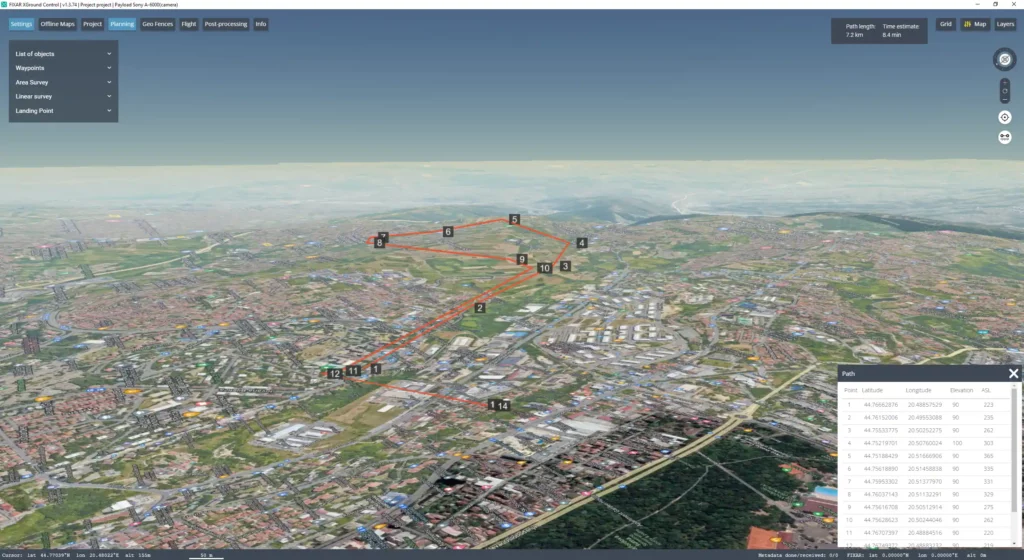 Although the mission took place within the city territory, the flight route was built above unpopulated areas or partially above-developed, but unpopulated areas, while approximately 15% of the route length was passing over living areas but not directly over the buildings and houses. The flight route was constantly crossing streets and roads with traffic. After taking off from the droneport, FIXAR 007 proceeded on the route and landed on the droneport at the predefined position.
The University of Belgrade – Faculty of Transport and Road Technology is located within 1.5 km radius of the Serbian Air Force heliport near the Military Medical Academy, therefore allowance for airspace allocation was necessary and obtained. All the necessary permissions from CAA (Serbia), the Ministry of Defense and the Ministry of Interior were obtained by Project Partners – Secretariat for Transport, Belgrade.
It was concluded that, based on the maximum deviation of 0.7 m and horizontal deviation at turning angles of 4.7 m, large safety corridors are not necessary for flight operations with the FIXAR 007 and it was proven suitable for deliveries and operations within urban areas.
FIXAR joined the project in the Spring of 2022. The consortium partners for the first phase of 2022 include:
Istanbul Kultur University, University, (Istanbul, TURKEY)
FIXAR AERO SIA, SME, (Riga, LATVIA)
ISBAK (Istanbul IT and Smart City Technologies Inc), City Company, (Istanbul, TURKEY)
FERROVIAL, Company, (Madrid, SPAIN)
Ada GUZEY Engineering, SME, (Sivas, TURKEY)
University of Belgrade – Faculty of Transport and Traffic Engineering, University, (Belgrade, SERBIA)
City of Belgrade, City, (SERBIA)