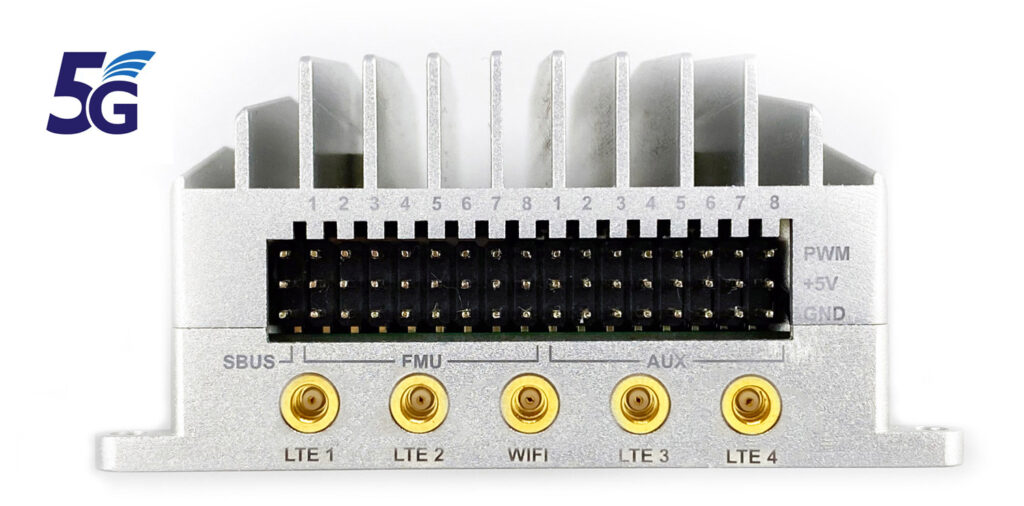 Specialist developer of advanced AI-powered avionics for drones and UAVs (unmanned aerial vehicles), Sky-Drones has announced the AIRLink 5G, a state-of-the-art drone flight controller, now with 5G connectivity.
The AIRLink 5G can be easily integrated into any type of UAV, including VTOL multirotors, hybrid VTOL, and fixed-wing drones.
The AIRLink (Artificial Intelligence & Remote Link) combines a drone autopilot, AI-powered mission computer and 5G connectivity to provide an advanced all-in-one flight control solution that is both BVLOS (beyond visual line of sight) capable and
UTM (unmanned traffic management) ready.
AIRLink 5G has an integrated 5G connectivity module, providing lower latency and higher data bandwidth compared to 4G option.
Up to 600 Mbps bandwidth
5G sub-6 and mmWave, SA and NSA operations
4G Cat 20, up to 7xCA, 256-QAM DL/UL, 2xCA UL
4 x 4 MIMO for 4G and 5G (sub-6 bands)
3G HSPA+
Approved by JRL/JTBL, FCC, PTCRB, RED, GCF
A separate AIRLink Telemetry module is available that provides a broadband AES-256 encrypted private data channel for ranges of up to 20km.