Cannon Dynamics, a specialist developer of state-of-the-art long distance drones and unmanned aerial systems (UAS) for the commercial, defense and government sectors, has partnered with Unmanned Systems Technology ("UST") to demonstrate their expertise in this field. The 'Gold' profile highlights the company's modular and highly customizable UAV airframes, which are ideal for OEMs and systems integrators.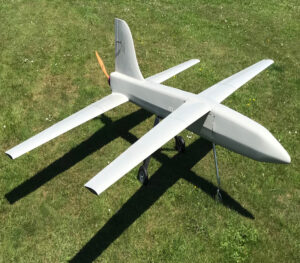 Sword is a long-endurance fixed-wing UAV platform designed for surveillance, data collection and cargo delivery.
Featuring a highly efficient twin-wing design and dual redundant control surfaces for enhanced reliability, the Sword family provides long flight times and large carrying capacities, and is ideal for BVLOS (beyond visual line of sight) and advanced commercial applications.
The Sword UAS is available in 3 or 4-metre wingspan variants, each with electric pusher, four-stroke EFI engine, and hybrid VTOL propulsion options. Launcher, STOL (short takeoff and landing) and STOVL (short takeoff and vertical landing) versions are also available.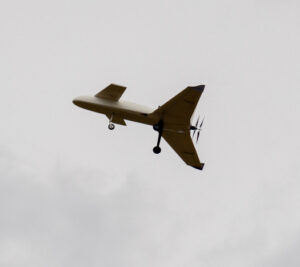 The Dagger UAV airframe features a low-drag canard design for enhanced flight endurance, delivering a highly reliable surveillance and sensor-based detection capability. The large-capacity fuselage allows a wide range of payloads and custom systems integrations to be fitted, and can also be used for cargo transport.
The Dagger UAS is available in 2 or 2.7-metre wingspan variants, with single or twin electric pusher, four-stroke EFI engine, and hybrid VTOL propulsion options.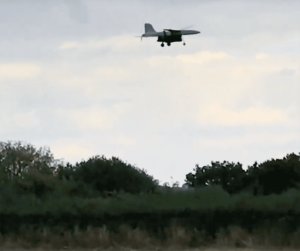 The Sword Cargo is an advanced aerial cargo delivery drone that features easily-swappable high-capacity underslung tote containers, making it ideal for a wide range of commercial delivery applications.
With lift capacities of up to 250 kg, the Sword Cargo long-range cargo drone features an efficient twin-wing UAV design and can be equipped for BVLOS missions.
The Sword Cargo UAS is available in 4, 5, or 6-metre wingspan variants. Propulsion options include EFI engine and hybrid VTOL. Launcher, STOVL and STOL UAV versions are also available.
To find out more about Cannon Dynamics and their long-endurance and heavy-lift UAV platforms, please visit their profile page: https://www.unmannedsystemstechnology.com/company/cannon-dynamics/