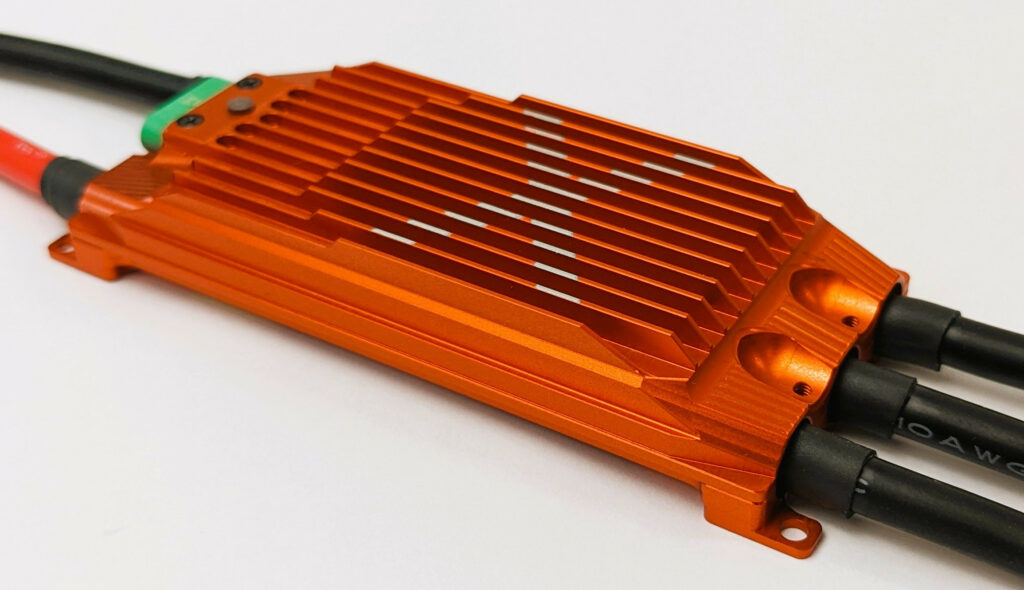 Currawong Engineering has announced the release of its smallest Electronic Speed Controller (ESC) to expand upon its range of aerospace-grade motor controllers.
The Velocity XS ESC is the smaller sibling to the HS, HT and HC, with a weight approximately one-quarter of the HS, but packing an extremely high power-density – Currawong's highest.
As specialists in UAV power electronics, the XS will enable Currawong to service the smaller unmanned aerial systems (sUAS) market by providing a significantly smaller and lighter alternative to the existing ESC range. This addition to the product line-up ensures that Currawong continues to provide best-in-class solutions for the UAS markets.
Weighing just 75g, the Velocity XS provides the same field-proven reliability and comprehensive feature set of the highly successful H-Series in a much smaller package. Operating at voltages up to 14S (58V) and delivering over 4kW continuous power, the Velocity XS is engineered specifically to meet and exceed the particular requirements of airborne operation.
The XS brings all of the features of its larger siblings, including an isolated CAN interface, with advanced telemetry and protection features. To assure serviceability for a wide range of customers, the autopilot integration capabilities include DroneCAN, PiccoloCAN and PWM.
Currawong is dedicated to test-driven development, and the new Velocity XS has passed an exhaustive suite of validation tests prior to release.