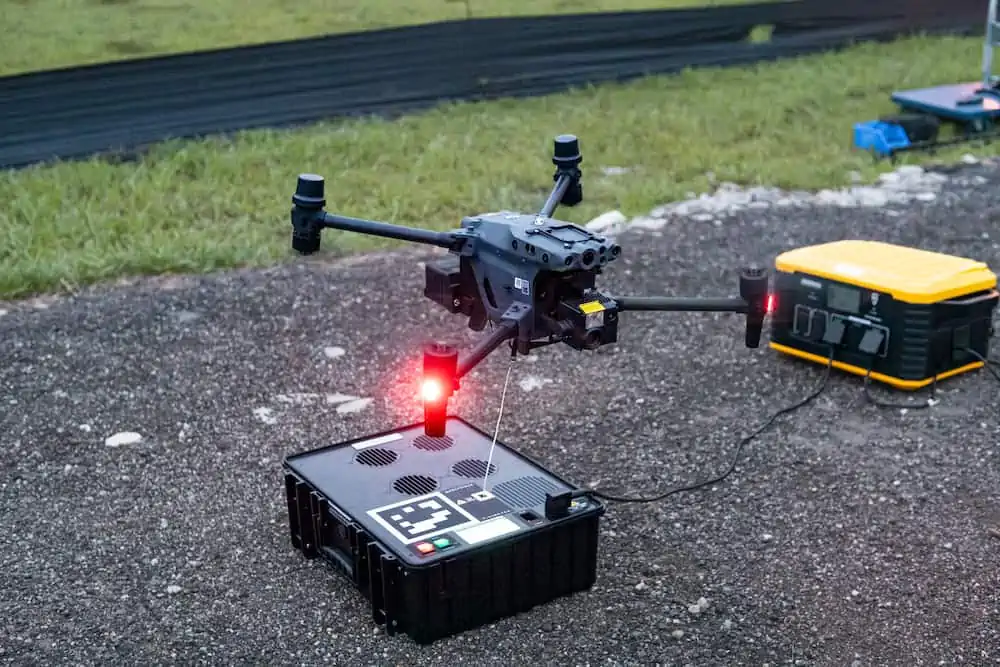 To further enhance the capabilities of the DJI M30 series drone, Volarious has launched its flagship V-Line Pro tethered kit at the Commercial UAV Expo 2022 in Las Vegas.
With a patented reel system, V-Line Pro enables users to fly their M30 at 5m/s ascend speed without worrying about cutting the tether or experiencing high tension. Featuring a lightweight aviation grade cable, users are able to fly indefinitely up to 100 meters high. The compact V-Line Pro takes up just 33 liters of space and can therefore fit where space is limited.
Volarious has also launched several V-Line Pro add-ons including a 12,000 lumens spotlight and 20,000 lumens flood light. The compactness of the solution means public safety departments need not wait for specialty vehicles with mast lighting to arrive at the scene.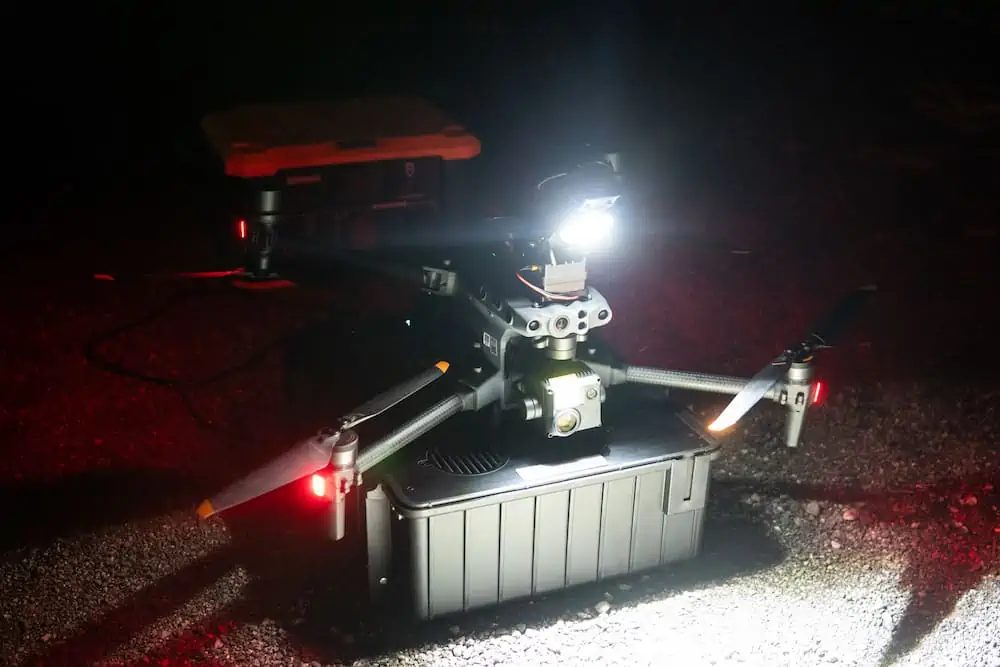 "Public safety departments have been asking us about adding lights to the tether systems, the M30 series with Payload SDK provided us the opportunity to do so in a way that is fully integrated," said Weiliang, founder of Volarious.
Developed using the DJI MSDK, a companion app allows users to monitor parameters of the tether kit while operating their drone. Features such as auto take-off and precision landing are also available. For border patrol agencies, vehicle following mode enables the M30 to autonomously follow the vehicle even when the camera is scanning for threats.