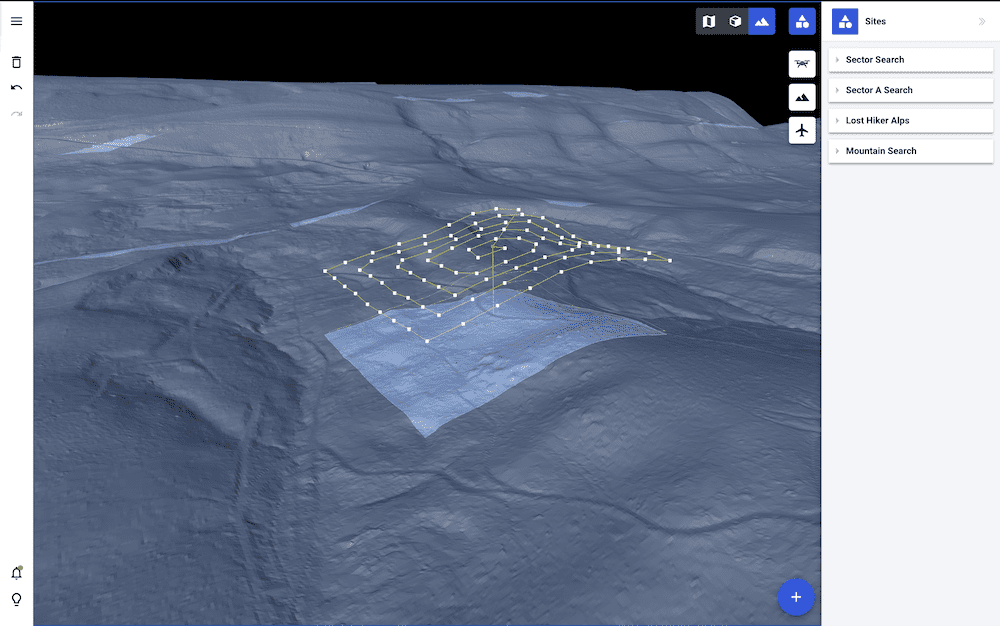 AEE Technology Inc., a USA-based developer of rugged, commercial-grade Unmanned Aerial Systems (UAS), has formed a new product and distribution partnership with Drone Harmony AG.
Drone Harmony of Switzerland is a drone data capture platform and will now support the full complement of AEE's commercial aircraft as well as several other manufacturers of UAV/drone technology around the world.
The Drone Harmony software, with its highly automated flight planning capabilities, now supports Search and Rescue Missions. This key capability enables the drone pilot to execute an Autonomous Search Pattern rapidly with integrated topography capability.
"As a first responder drone pilot, time is everything, a quick and accurate search pattern can make all the difference for a good outcome," said Captain Josh Wilkins, San Bernardino County Fire Department. "This technology is a game changer for Search and Rescue Teams."
Drone Harmony's solutions for Search and Rescue (SAR) are based on the company's Full-3D flight planning technology, which the company said has automated hundreds of thousands of flights arounds the globe.
The software features preselected search patterns including expanding squares, sector searches, and track lines with the ability to add Terrain Aware automation.
The pilot selects the area to be searched on a MAP provided by the Drone Harmony software interface, a choice of search pattern is made (depending on the type of search: land, flat / topographic, or water based) and the altitude of the flight is chosen. Drone Harmony's solution will automatically program the flight. Adding a Terrain Aware option allows the pilot to concentrate on the video feed (Thermal or RGB), while the drone automatically flies complex topographies accurately.
Advanced software features allow Nap of the Earth Flying (NOE), affording the SAR team to concentrate on the Thermal/RGB details needed in a rescue operation.
"We are excited to see how our technology can help to save lives," said David Adjiashvili, founder of Drone Harmony. "Drone Harmony has years of experience with autonomous drone flight and integrated Terrain Aware flights and seeing this technology being put to work in SAR is incredible".
AEE Technology Inc. will be a distribution partner of Drone Harmony Solutions for Search and Rescue, which is compatible with AEE Public Safety Drones as well as many other drone systems.
"This partnership with Drone Harmony will allow Public Safety Teams around the globe to quickly and efficiently execute UAV Searches with touch of button," said Mike Kahn, CMO/GM of AEE Technology Inc. 
Find suppliers & manufacturers of Drones & UAS for Search & Rescue >>