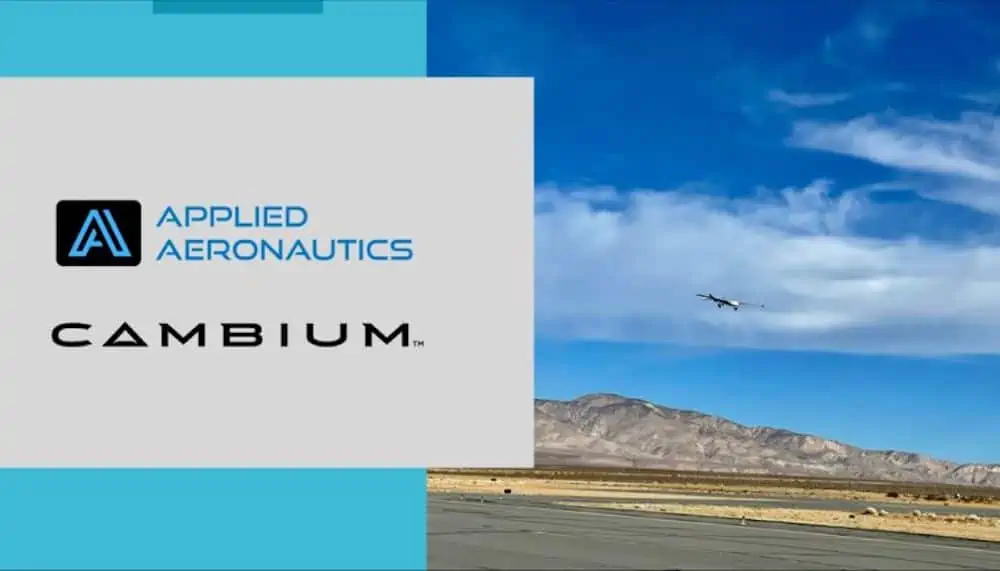 Applied Aeronautics and Cambium have signed a commercial and product development agreement to design, manufacture, and commercialize low-cost, high-production rate, enhanced-survivability Group 1, 2 & 3 Unmanned Aerial Systems (UAS) for defense and commercial customers. 
With an emphasis on durability, these new UAS will feature a range of customizable benefits, including protection against laser attack, sustained heat and fire, as well as flexible launch and recovery systems and rapid in-field deployment.
These new aircraft, produced from a US supply chain and production platform, will be capable of delivering ruggedized UAS for US defense customers and allies even in surge deployment scenarios, as well as customers in renewable energy, oil & gas, and wildfire-fighting support.
The companies are also advancing a modular, air, land, or sea transport-ready, crate-based battlefield-friendly manufacturing system.
"Cambium has assembled a highly skilled team from aerospace, military R&D, and biotech," said Applied Aeronautics Co-founder and CEO Ryan Johnston. "We look forward to augmenting and expanding our UAS offerings through this partnership and are confident that together, we'll bring to market products well suited for complex missions in austere environments."
"As a young, nimble company focused on putting new products into the field to address emerging threats, Applied Aeronautics and their flagship aircraft, the Albatross, are the perfect platform from which to build a new pipeline of next-generation drones using Cambium's advanced materials and Manufacturing Innovation System," said Cambium Co-founder and CEO Simon Waddington.
Applied Aeronautics is best known for its lead product, the Albatross, an affordable, modular, long-range drone system that addresses mission-specific challenges by enhancing their platform with advanced capabilities like object tracking, detect and avoid sensors, encrypted communications, and GPS-denied navigation.
Cambium is enhancing the performance and survivability of hardware across land, air, sea and space through unprecedented material and manufacturing innovation, and has developed a self-extinguishing, high-temperature bio-composite material system that will be used to manufacture next-generation UAS airframes, as well as protection systems for optics, sensor and power unit protection modules.