AheadX, a leading developer of eVTOL (electric vertical takeoff and landing) UAV (unmanned aerial vehicle) platforms, advanced drone avionics and flight control solutions, has partnered with Unmanned Systems Technology ("UST") to demonstrate their expertise in this field. The 'Gold' profile highlights how the company's solutions can be used for a variety of applications, including mapping and surveying, inspection and monitoring, and surveillance.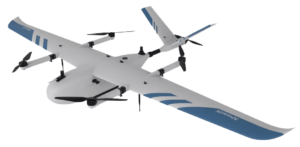 The QP530 is a long-endurance eVTOL drone platform with a state-of-the-art design that has been specially engineered for superior flight performance. Able to operate day or night even in extremes of temperature and winds of up to Level 6, the rapidly deployable hybrid VTOL drone can be quickly and easily assembled and disassembled and fits into a convenient portable transport case.
The platform has been designed with multiple hardware redundancies to provide enhanced safety and peace of mind during critical operations, including redundant positioning and heading measurement, IMUs and CPUs. The drone datalink system features 4G cellular connectivity in addition to a 30km RF link.
The QP530 is optimized for use with a 30x optical zoom EO sensor and 640 x 512 infrared imaging, providing clear high-resolution imagery for both daytime and night-time missions.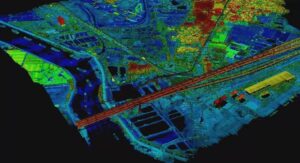 The QP532 features the same advanced flight performance and safety-central eVTOL design as the QP530, and is optimized for close integration of multiple payloads to facilitate long-range mapping and inspection missions.
Compatible payloads include LiDAR scanners, oblique aerial survey cameras, and orthophotography payloads. The QP532 enables high-resolution mapping applications without the need for GCPs (ground control points), enhancing efficiency and cost-effectiveness, as well as fully autonomous LiDAR inspection and corridor mapping.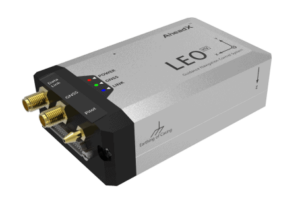 AheadX's GNC (Guidance, Navigation and Control) drone autopilot systems support a wide variety of UAV platforms, featuring redundant hardware and providing a range of automated safety features. The company also provides advanced hardware-in-the-loop drone simulators that deliver realistic professional flight training for fixed-wing, multirotor, tiltrotor and hybrid drones. Pilots can practice both manual flying and control via GCS, and switch seamlessly between the two.
AheadX also provides a range of software for ground control stations (GCS), including:
Space V3D drone flight management software – provides a 3D map display, route planning, real-time elevation warnings, and allows for one-click deployment of fully autonomous operations.
Space MINI Mobile App – designed for use in-the-field to control drone flight operations, and allows for quick and easy deployment. The app supports both 4G and the DL900 datalink, either separately or in combination, which are autonomously selected according to the operation scenario.
Galaxy Cloud software system – a cloud-based flight planning, control and management platform that allows users to manage teams, remotely monitor drone fleets, and plan flight operations. Features include: log replay, drone ownership/authorization management, and the ability to view the dynamic state of individual drones at anytime in multiple locations.
To find out more about AheadX and their eVTOL UAVs and drone avionics solutions, please visit their profile page: https://www.unmannedsystemstechnology.com/company/aheadx/