Echodyne, a leading developer of low-SWaP (size, weight and power) beam-steering radars for defense, security, and autonomous vehicle applications, has partnered with Unmanned Systems Technology ("UST") to demonstrate their expertise in this field. The 'Gold' profile highlights how the company's proprietary metamaterials electronically scanned array (MESA®) technology can be used for counter-UAS systems, ground-based UAS sites and corridors, and airborne detect-and-avoid (DAA) solutions.
Echodyne provides both aerial and ground-based radar solutions that enhance safety for UAS operating in shared and commercial airspace, providing unrivalled situational awareness and helping to accelerate the integration of drone operations into everyday life.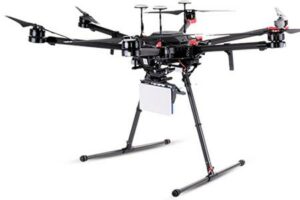 EchoFlight Drone Radar is an airborne radar designed to provide advanced detect-and-avoid capabilities for UAVs. Thanks to Echodyne's unique MESA technology, the system features an ultra-low SWaP footprint while delivering true beam-steering radar performance.
EchoFlight provides a range of options for data output and integration into drone autopilot systems, from low bit-rate fully processed tracks to data-rich R/V maps. The drone detection radar provides detection and tracking of both cooperative and non-cooperative aircraft, and has been selected by private companies, federal agencies, and UAS research centers around the world.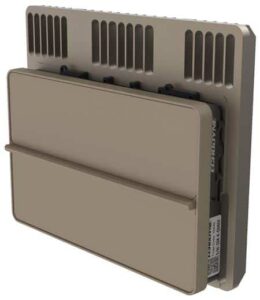 EchoGuard is a ground-based airspace management solution based around a software-defined 3D radar that can be fully customized to site and mission requirements.
The compact high-performance ESA radar can be used to secure large flight zones and long-distance routes and flight corridors, and has been tested in a wide range of austere conditions and environments.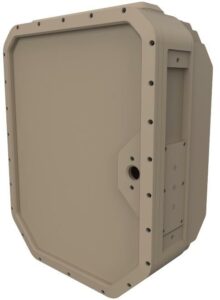 Echodyne has also developed EchoShield, a pulse-Doppler cognitive 4D radar that combines high-precision ESA beamforming and real-time dynamic waveform synthesis to provide tracking of up to hundreds of moving objects with sub-degree accuracy.
EchoShield uses cognitive search capabilities and significant onboard processing power to provide superior tracking performance and airspace situational awareness.
Echodyne's ground-based MESA radar solutions are also ideal for counter-UAS systems, providing protection against rogue drone threats for critical infrastructure and assets, military bases, and border security facilities.
To find out more about Echodyne and their MESA radar technology, please visit their profile page: https://www.unmannedsystemstechnology.com/company/echodyne/