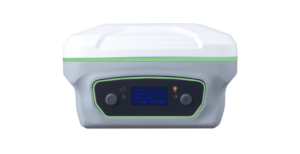 SingularXYZ has announced the upcoming product launch of the company's new Y1 GNSS receiver, as well as a prize draw. The event will take place via the SingularXYZ Facebook channel, on February 24, 2022 from 12:00-13:00 UTC.
The Y1 has been developed to reduce the difficulty of the decision process when selecting a GNSS receiver, and is designed as an all-round solution with features such as advanced GNSS tracking capability, tilt surveying for higher efficiency, and Bluetooth/NFC/4G/WiFi/UHF capabilities.
The online launch event will include a talk from SingularXYZ founder Andy Yin on the features of the Y1 GNSS receiver, as well as a breakdown of the intentions behind the design process.
Viewers of the launch event also have the chance to win one of three prizes:
First Prize – Y1 GNSS Receiver
Second Prize – T8 Tablet
Third Prize – one of five $500 vouchers to be used towards the cost of a Y1 receiver
To subscribe to the launch event, click here to visit the SingularXYZ Facebook channel.
Find suppliers & manufacturers of GNSS Receivers for Unmanned Systems >>